Trending:
What foods should not be eaten at night and what are the reasons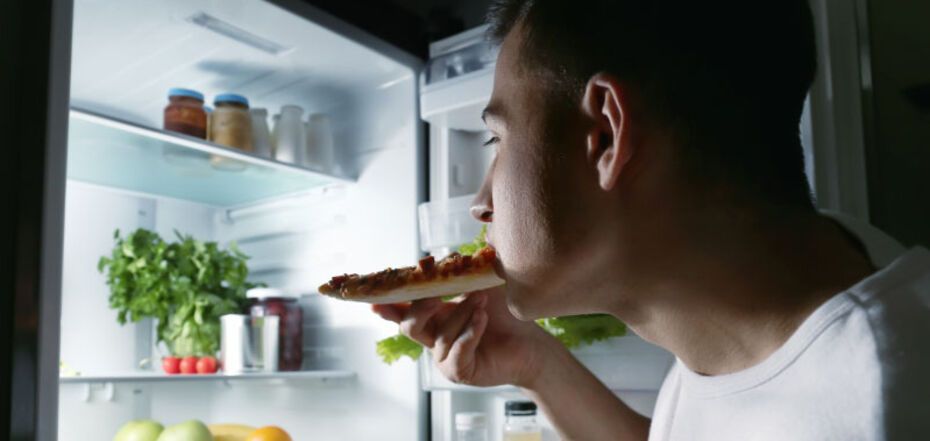 These foods should not be eaten before bedtime. Source: selecthealth.org
If you don't have time to eat properly because of a lot of work, your appetite will appear in the evening. Therefore, everything in the refrigerator is eaten before bedtime. Thus, you should remember that not all products can be eaten before bedtime.
FoodOboz editorial staff will tell you what food should be abandoned in the evening. Such products can harm your body.
Butter
A delicious sandwich with butter is one of the top wishes in the evening. However, eating such a product before bedtime can lead to serious digestive problems.
Candy
If you eat candy before going to bed and then can not fall asleep, it is not an accident. The fact is that such a product stimulates the brain. Therefore, give up candy late at night.
Ice cream
If you eat ice cream before going to bed, you may feel pain in the morning, as it slows down digestion.
Spicy food
Consumption of spicy food can cause stomach problems and also lead to overweight.
Sausages
Sausages are not a very healthy food, especially if you consume them at night. The product contributes to slowing down the metabolism, as well as the appearance of excess weight.
Cheese
This is a product that has too much fat. It will be a very heavy load for the stomach before going to bed.
Bread
After frequent consumption of bread at night, you will immediately notice the appearance of excess weight. In addition, there is a risk of sugar spikes.
Red meat
Red meat affects the quality of sleep just like candy. At night, such a product should not be consumed.
Coffee
Coffee has a great effect on the nervous system. Therefore, you will be anxious and will not be able to sleep after drinking it.
Earlier OBOZREVATEL shared what products can not be frozen.