Trending:
What dishes you shouldn't cook in the multicooker: they simply won't work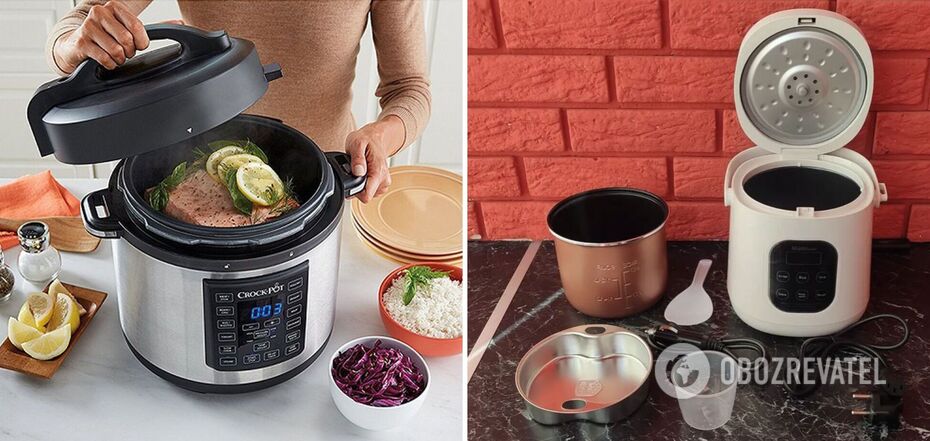 These dishes cannot be cooked in the multicooker
The multicooker is a very necessary device in the kitchen. Just put all the necessary ingredients and turn on the appropriate mode. But there are some dishes that are not suitable for cooking in the multicooker.
The editors of FoodOboz will tell you what food in the multicooker will not work. You should use the oven or stove.
Meringue
Such a dessert should turn out airy and crispy. In order for the dish to turn out just like that, it is very important to keep the air dry. And in the multicooker it is humid. Therefore, it is better to use a regular oven.
Popcorn
There is simply not enough temperature in the multicooker for popcorn. The device can heat up to 170 degrees at the most. For popcorn you need at least 200. That is why it is better to use a skillet or a microwave.
Rice
Even if your multicooker has a special mode for cooking rice - this cookware is not very suitable for this cereal. The product is only enough for 20 minutes. And there is no point in boiling it in the multicooker for an hour, as it is provided. Rice will become sticky and tough.
Pancakes
You just can't flip pancakes in a deep pot. In addition, this pan is very humid, so the products will simply soften and turn into mush.
Milk porridge
In the multicooker such a dish will take much longer to cook than on the stove. In addition, the milk will start to run off, and there is a risk of contaminating all surfaces.
Previously OBOZREVATEL reported what products can not be cooked in nonstick pans.