Trending:
What dishes should not be used to make jam: the reasons why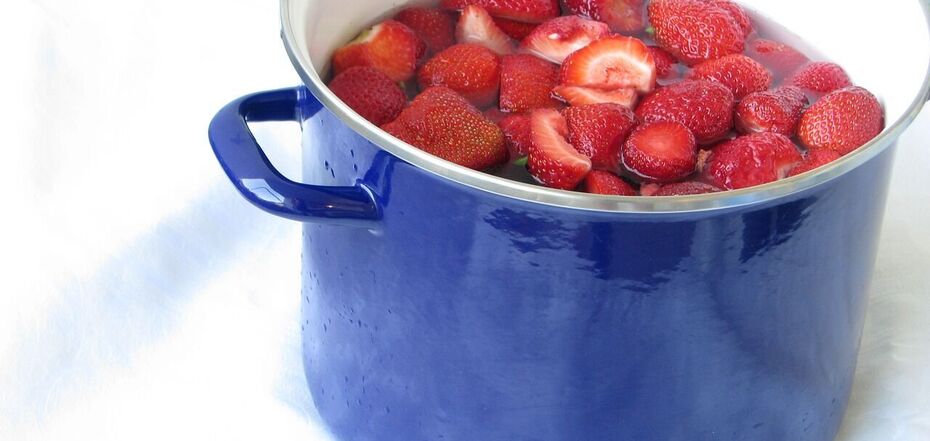 Which dishes are not suitable for making jam. Source: pixabay.com
The jam-making season is in full swing. And even if you have followed the correct technology and proportions, the jam may not turn out well. That's because the cookware you use to make the dessert is of great importance.
The FoodOboz editorial team will tell you what kind of dishes you shouldn't use to make jam. It will definitely not turn out tasty.
What kind of cookware is not suitable for making jam
Aluminium
The fact is that this material is very oxidised. And jam needs a long time to cook. Therefore, do not cook the dessert in such a dish. At most, you can cook a "five-minute" jam if you don't have another container.
Enamelled
Traditional jam is made with a lot of sugar. This creates a sweet syrup. It will stick to enamelled cookware very quickly. Therefore, if you are not ready to knead the mass every second, do not use enamelled cookware.
Ceramic
Even if you manage to make jam in such a dish, you will have to wash the container from the dessert for a long time. In addition, the pan will deteriorate because you rub it with a sponge for a long time, and scratches will appear.
Cast iron
This cookware is ideal for making roast potatoes, but not jam. Fruit and berry syrups with sugar will simply stick to the cast iron.
You can also find recipes on OBOZREVATEL: