Trending:
What, besides meat, to cook delicious cutlets from: they turn out golden and very juicy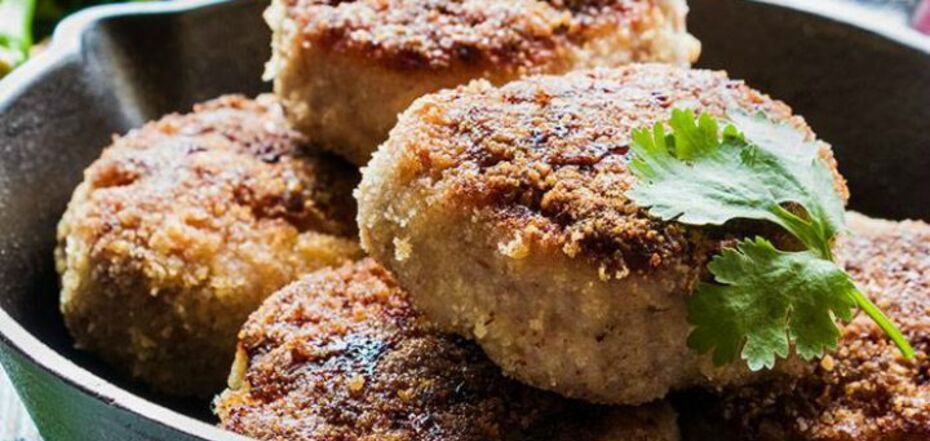 Very nutritious and juicy meatless cutlets. Source: parentlane.com
To make cutlets very tasty and satisfying, you don't have to cook them from meat. Red lentils are perfect for this dish. Mash them and add the rest of the ingredients for flavor and density.
The idea of making juicy lentil cutlets was published on the Instagram page of nutritionist OlgaPins (olya_pins). The recipe does not contain eggs, wheat flour or bread, so it will be very healthy to eat this dish.
Ingredients:
200 g lentils (green or red)
1 onion
1 carrot
2-4 tbsp of corn flour
oil for frying
turmeric, paprika, curry, salt
Method of preparation:
1. Cover the lentils with water.
2. Add salt.
3. Bring to a boil and cook for two minutes.
4. Cut the onion into small cubes.
5. Grate the carrots.
6. Fry the vegetables in a little oil.
7. Add spices.
8. Whisk the boiled lentils to a puree in a blender bowl.
9. Add the fried vegetables.
10. Mix well and add flour.
11. Form the patties and roll them in flour.
12. Fry in a well-heated frying pan with a little oil.
You can also find recipes on OBOZREVATEL: