Trending:
What are the benefits of plums and who is this fruit contraindicated for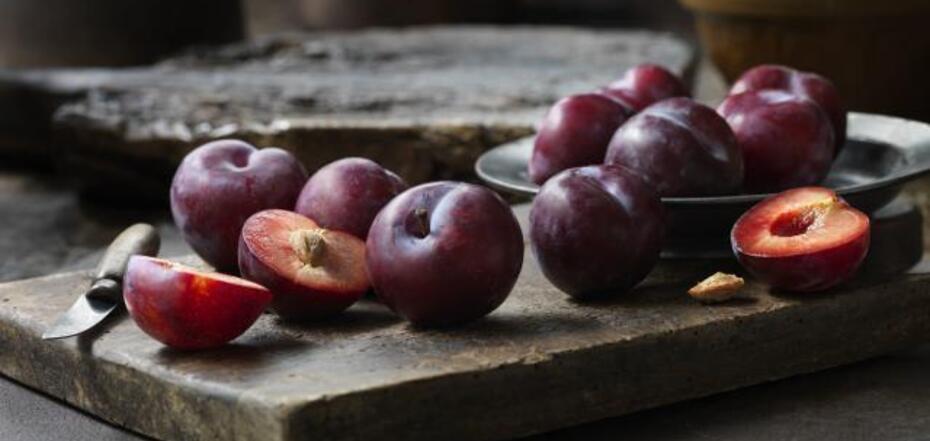 What are the benefits of plums and who is this fruit contraindicated for. Source: yahoo.com
Plum is not only a delicious, sweet fruit, but also a storehouse of vitamins and minerals. Moreover, it can be added to various dishes, from meat to desserts and drinks.
People who consume a lot of flavonoid-containing fruits and vegetables are in better health, suffering less from cardiovascular diseases and tumors.
To draw your attention to this fruit, I suggest that you familiarize yourself with the benefits that can be obtained by using a few pieces of plum tree fruit. They contain active flavonoids, namely anthocyanins, which give them a purple hue.
It is very important that the fruit retains all its beneficial properties even after processing.
The composition of plums includes:
* Vitamin C
* Provitamin A
* Fructose and sucrose
* Dietary fiber
* Organic acids
* Nitrogenous, tannins
* Macro- and microelements
The main beneficial property of plum is a gentle cleansing of the intestines and normalization of the gastrointestinal tract. Plum has the ability to stimulate appetite and increase intestinal motility.
These fruits are also useful in case of atherosclerosis, reduce cholesterol deposits on the walls of blood vessels.
You can eat 3-4 plums a day, if you are prone to diarrhea - no more than two.
Plums can be combined with a variety of cereals. They can be an excellent dessert after the main meal for the second breakfast or after lunch. Do not eat the fruit on an empty stomach or drink it with milk.
Excessive consumption of plums is dangerous even for a healthy person. Diarrhea, increased acidity in the stomach, and heartburn are often reported. In most cases, the harm from the fruit is associated with excessive consumption.
Plums are contraindicated for a certain category of people, namely
- people with diabetes and obesity, due to the high level of glucose and fructose in the product
- contraindications during exacerbation of gastritis with high acidity level
- nursing mothers, as plum consumption can provoke diarrhea and colic in infants.