Trending:
What a delicious salad to make with fresh kale: the vegetable remains crispy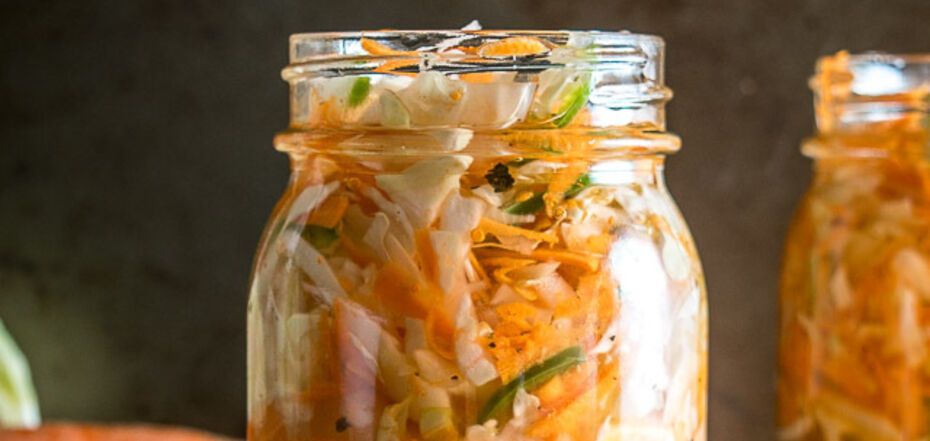 Delicious pickled cabbage and carrot salad. Source: mexicanplease.com
Nowadays, cabbage is very fresh and juicy. Therefore, it can be used to make a delicious pickled salad. It is stored for a long time, and the vegetable remains crispy. It is delicious with any porridge or pasta.
The idea of making a crispy and flavorful cabbage salad was published on the Instagram page of food blogger Tatiana Yushina (_tanyushina_). It contains a lot of carrots, onions and peppers.
Ingredients:
1 head of cabbage - 1.5-2 kg
2 medium carrots
2 medium onions
2-3 red bell peppers
a bunch of dill
Ingredients for the marinade:
210 ml. oil
70 ml. vinegar 5%
140 ml. water
100 g of sugar
2 tbsp. salt
Method of preparation:
1. Shred the cabbage and lightly rub it with your hands, cut the onion into quarter rings.
2. Grate the carrots.
3. Cut the pepper into strips.
4. Chop the herbs.
5. Put everything in a large saucepan.
6. For the marinade, combine all the ingredients in a saucepan and bring to a boil.
7. Pour the boiling marinade over the vegetables and mix well.
8. Put under the press for 2 hours.
9. Then put the salad in jars or containers and refrigerate.
You can also find recipes on OBOZREVATEL: