Trending:
Versatile pickled lemons: for meat, fish and other dishes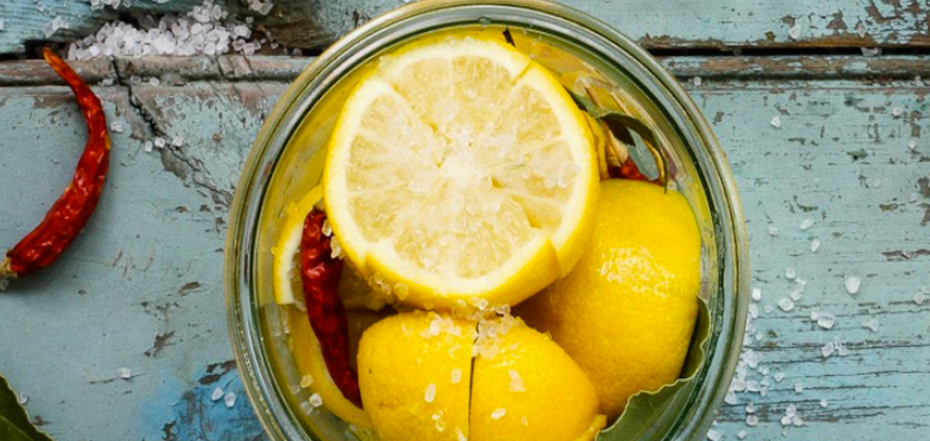 How to pickle lemons in a tasty way. Source: moroccotravelblog.com
Lemons that traditionally added to tea or use for baking can also be used to make a very tangy appetizer. To do this, the fruit needs to be marinated. The spices make the lemon very rich and savory. Then it is very delicious to add it to meat, fish and other dishes.
The idea of preparing spicy pickled lemons is published on the page of foodblogger Tetiana with the nickname dribka.soli in Instagram. You can eat them already after 6-8 hours.
Ingredients:
3 1/2 lemons
2 tbsp sugar and 1 tbsp salt
freshly ground pepper
1 tsp each of chili flakes or harissa paste, crushed garlic, turmeric, ground zira, coriander (adjust to your own taste)
a little green onion
Method of preparation:
1. Slice the lemons thinly.
2. Place in a bowl.
3. Lightly push back.
4. Collect the resulting juice in a separate bowl.
5. Squeeze the juice of half a lemon, which has not yet been cut.
6. Season the lemons with sugar, salt and pepper, mix and set aside.
7. In a container with lemon juice, pour all the spices used, stir well and pour this juice over the lemons.
8. Stir, put in a jar and put in the refrigerator.
9. After 6-8 hours, you can taste it.
Also on OBOZREVATEL you can read the recipes: