Trending:
Useful kitchen life hacks that always work: top 5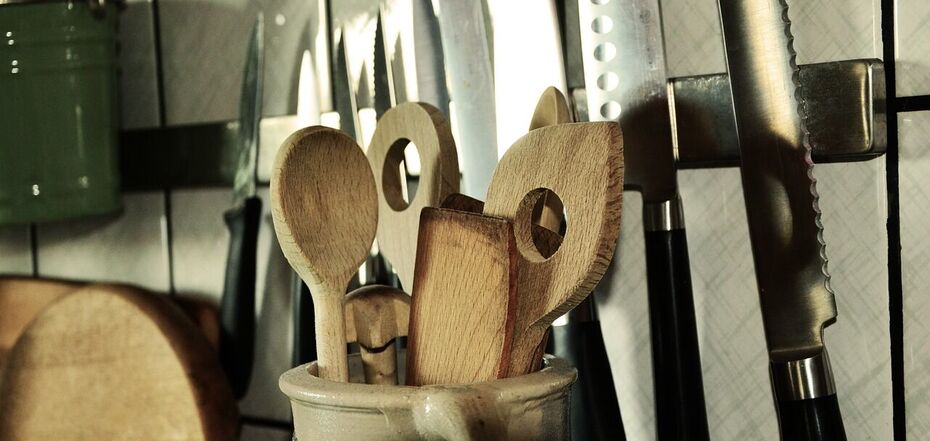 Useful kitchen life hacks. Source: pixabay.com
Cooking is often a long, but interesting process. However, the only problem is the mess that results, which is more difficult to clean than to prepare. But that's only if you don't know about some tricks and life hacks.
The FoodOboz editorial team will tell you about the top 5 effective and useful kitchen life hacks that will be useful to every housewife. This was reported by the Times of India.
1 - Cleaning the microwave
Cooking or heating food in the microwave may seem like the easiest process. But this is definitely not the case when it comes to cleaning the device. One of the best ways to do this is to use lemon. To do this, put a few slices of lemon, 2 tbsp of vinegar and a little salt in a plate or other container. Heat this set for 2-3 minutes until enough steam is generated. After that, you can remove the food from the oven and wipe it with a sponge.
2 - Cleaning the dishes to shine
Eating from clean, shiny crockery - what could be better? But shine is often replaced by a dull texture. To remove it, mix baking soda with warm water and lemon juice in a bowl. The resulting mass should be applied to the dishes and cutlery, left in this form for 15 minutes. Afterwards, you can wash everything off with detergent or simply rinse with water.
3 - Cleaning the cups
Removing stubborn stains from cups can be a challenge, but with a little help from a life hack, it's a breeze. To do this, mix baking soda, lemon juice and dishwashing detergent in a bowl. You should get a paste-like mass, which should be applied to the cups and left in this form for a few minutes. After that, wash the dishes with warm water.
4 - Cleaning the chopping boards
To clean chopping boards from stains and get rid of unpleasant odours, you need to prepare the following product. To do this, mix salt and lemon juice, the mass should be thick. It should be applied to the surface and left in this form for 25 minutes. After that, rinse the board with warm water and a sponge. For a better effect, you can soak it in water for a while.
5 - Cleaning the hob
To remove dirt and grease from the hob, prepare the following solution. To do this, mix baking soda, salt, lemon juice and a little detergent, and add warm water. Apply the resulting mass to the kitchen surface and leave it in this form for 20 minutes. Afterwards, wash it off with a damp sponge.
Earlier, OBOZREVATEL reported how to clean dishwashing sponges.