Trending:
Top 5 popular US dishes that surprise people around the world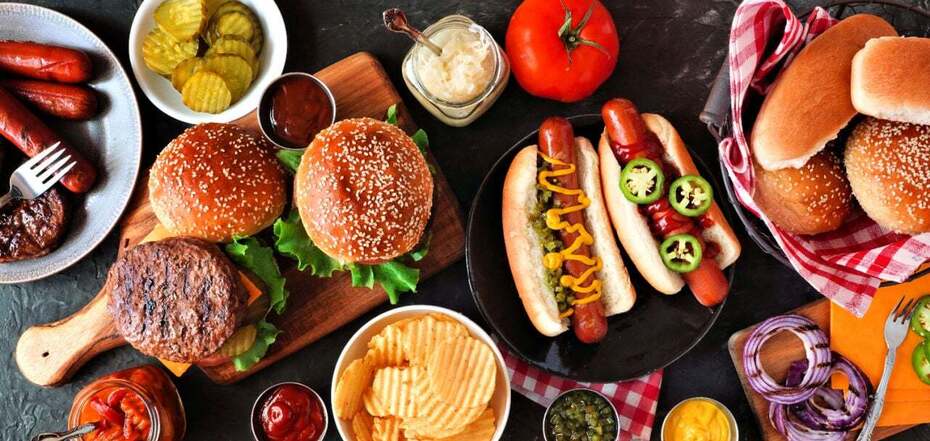 American cuisine dishes. Source: restaurantclicks.com
Traditionally, most people are used to associating American cuisine with hamburgers and hot dogs. They are partly right because these dishes are really popular among street food lovers. However, many other dishes surprise people around the world not only with their names but also with the combination of ingredients.
The FoodOboz editorial team will tell you about the top 5 unusual dishes of American cuisine.
Sweet potato casserole
This dish is almost always found on the Thanksgiving dinner table in the United States. The cooking technique involves frying sweetened potatoes, which are then covered with a sticky layer of marshmallows. The recipe for sweet potato casserole was first presented in 1917.
Corn dogs
Corn dogs or hot dogs on a stick are a very popular street food in the United States. The dish is a sweet or savory snack with various fillings.
Scout cookies
Girl Scout cookies are delicate shortbread cookies, mostly round in shape. They are usually sold by girl scouts at soccer games in front of grocery stores and at other sporting or cultural events. This is how they raise funds for field trips and community projects.
Cobb salad
Cobb salad is a truly giant salad that contains everything: iceberg or romaine lettuce, bacon, chicken breast, tomatoes, boiled eggs, avocado, cheese (usually blue), chives and vinaigrette sauce. Although the ingredients are not that strange, their combination makes the dish quite salty and high in calories, which is not very appreciated by tourists.
Chicken and waffles
Although neither chicken nor waffles are purely American, their combination fits into street food perfectly. It is crispy fried chicken served with sweet waffles. Most often, the delicacy can be found in the South of America.
Earlier, OBOZREVATEL reported how to make a light shawarma salad.