Trending:
Tiramisu without raw eggs: how to make the classic dessert in a new way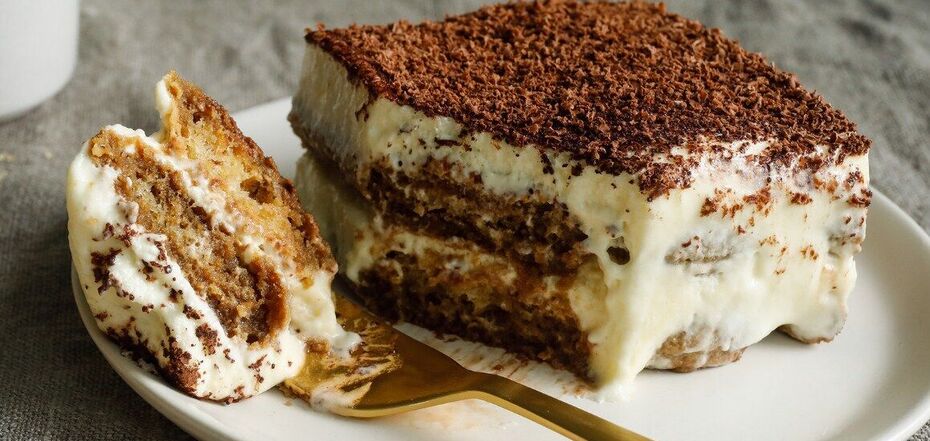 Recipe for tiramisu without eggs or baking
Tiramisu is a popular Italian dessert that is made from savoyardi sticks and creamy cream. And the main feature of the classic version is that it uses raw eggs. And they can promote the reproduction of germs. So if you are worried about pasteurization, you can use the version without eggs.
The idea of making tiramisu without eggs is published on the page of food blogger Irina Dimitrova(iriska_dimitrova) in Instagram. The special taste of the dessert is not lost.
Ingredients:
500 g of 33% cream (cool well)
170g powdered sugar
vanilla/vanilla/vanilla sugar
250 g mascarpone
200 g of savoyardi cookies (24 pieces)
1.5 cup coffee
cocoa
Method of preparation:
1. Whip the well-cooled cream on high speed. When the cream begins to whip, add the sifted powdered sugar in a few steps and whip on high speed until it peaks.
2. Add the cooled mascarpone cheese to the whipped cream and whip a little on very low speed until smooth.
3. Dip the savoiardi cookies in the cooled coffee for 1 second, let the coffee drain off and place the cookies in the mold in a single layer.
4. Cover with a thick layer of cream (half this amount).
5. Lay out the 2nd layer of cookies and top again with a layer of cream (half of the remaining).
6. Use a piping bag to decorate the rest of the tiramisu with the cream.
7. Leave the tiramisu in the fridge for 5-6 hours and decorate with cocoa before serving.
Also on OBOZREVATEL you can read the recipes: