Trending:
Thin pancakes turn out tough and dry: never cook them like this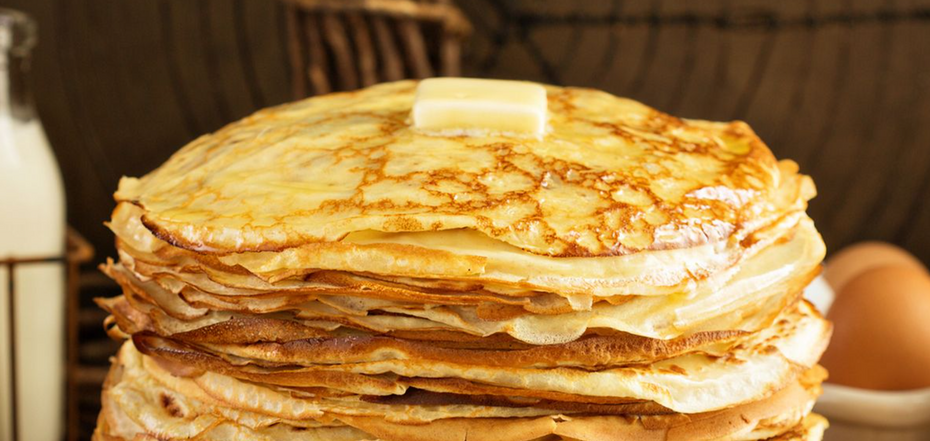 Perfect thin pancakes. Source: hearstapps.com
Ideally, thin pancakes are soft, elastic and do not tear during cooking. They can be prepared on the basis of both milk and water. However, you should be careful with one ingredient, because its excess will bring everything to nothing.
FoodOboz editorial staff has collected information and will tell you how you can not cook thin pancakes and with what ingredient you need to be careful.
The vast majority of housewives are accustomed to believe that the key to beautiful, elastic and soft thin pancakes are eggs. And the more of them - the better. However, according to experienced cooks, everything is not so simple.
It turns out that the use of eggs in too large a quantity significantly spoils the flavor and overall appearance of the dish. Pancakes turn out dry and stiff.
Therefore, in this case it is very important to keep the balance of ingredients. The recommended norm of eggs per one liter of milk is no more than 2-3 pcs. If we talk specifically about the recipe, then a little sugar and salt, a small amount of vegetable oil and butter, as well as three eggs will be enough for half a liter of milk. The main thing is that everything should be in moderation!
Earlier OBOZREVATEL reported how to prepare the perfect dough for thin pancakes, which will not tear.