Trending:
Thick strawberry jam in which the berries remain whole: sugar proportions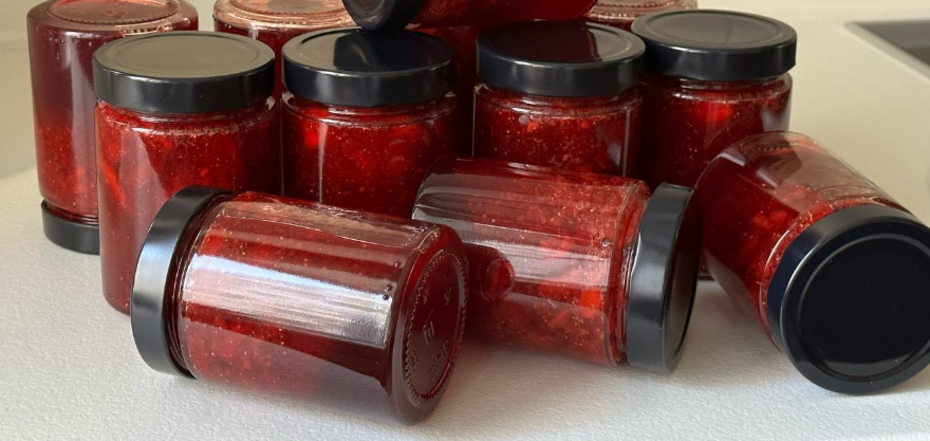 Strawberry jam recipe. Source: Screenshot of a post by food blogger Lilia with the nickname lileklilek2 on Instagram
In order to preserve strawberries for the winter, you can not only freeze them, but also prepare thick homemade jam. It is important that you can do without thickeners and gelatin in the preparation. Here you need to know the exact proportions of strawberries and sugar.
Foodblogger Lily with the nickname lileklilek2 on her Instagram page shared a recipe for thick strawberry jam, in which whole pieces of berries remain.
Ingredients:
strawberries - 3 kg
sugar - 3 kg
lemon - 1 pc
Method of preparation:
1. Wash the strawberries, peel the stalks and cut them into four pieces.
2. Fill the prepared strawberries with sugar (0.5 kg) and leave in this form for 2-3 hours.
3. When the allotted time has passed, the berries should be thoroughly mixed and half of the resulting liquid drained. With it you can make a compote or freeze ice.
4. The resulting mass pour more sugar (1.5 kg) and dot with a blender, but not too much.
5. Next, you need to put everything on low heat and stir constantly to dissolve the sugar. Then you need to increase the heat and bring everything to a boil, cook for 3-5 minutes and leave it to cool completely for 6-10 hours.
6. When the jam has cooled completely, put it back on the fire, add the zest and juice of one lemon. Bring to a boil and cook for 3-5 minutes.
7. In the resulting mass add the remaining sugar and stir well until the sugar is completely dissolved.
8. Pour the jam into sterile jars, close with lids and leave until completely cooled. Done!
Also on OBOZREVATEL you can read the recipes: