Trending:
These foods can cause headaches: better not to eat them if you have a migraine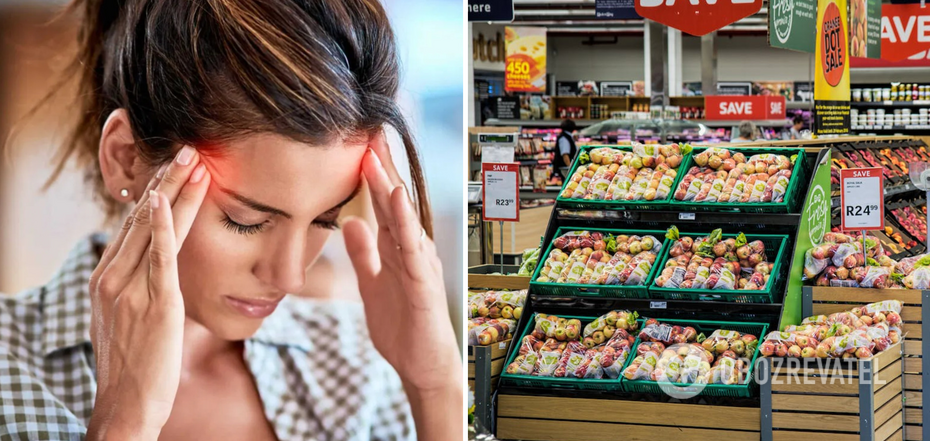 Foods that cause headaches
Some experts believe that a common problem with headaches and migraines is the consumption of certain foods. These should be treated with extreme caution and avoided if the problem has already occurred.
The editors of FoodOboz have gathered information for you and will tell you what foods most cause migraine.
Hard Cheese
This is especially true of varieties that contain tyramine. It can not only cause digestive problems, but also blood pressure. Hard cheeses such as blue cheese, Brie, cheddar, feta, gorgonzola, mozzarella, Parmesan, Swiss cheese and processed cheese contain this substance the most.
Canned, Processed Meat, Olives
The substance tyramine, already mentioned, is also found in canned foods, processed red meat and olives.
Alcohol
In moments of headaches and migraines, alcohol makes things worse. It dilates blood vessels and causes an increase in blood flow to the brain, which contributes to the headaches. In addition, it often contains impurities that, even in small amounts, can cause a migraine. This is especially true of red wine, beer, whiskey, and champagne.
Food additives
In particular, preservatives, emulsifiers, stabilizers and flavor enhancers. The greatest amount of food additives is in ham, sausage, bacon, and canned meat, as well as in fast food, sweets, carbonated drinks, and salty snacks.
Cold Foods
This can include ice cream, cold water from the fridge and other cold foods.
The text was checked by the head of the MedOboz project Victor Litvinenko.
Previously OBOZREVATEL reported on the top 5 foods that should not be eaten before bedtime.