Trending:
The perfect cheese sauce: add one secret ingredient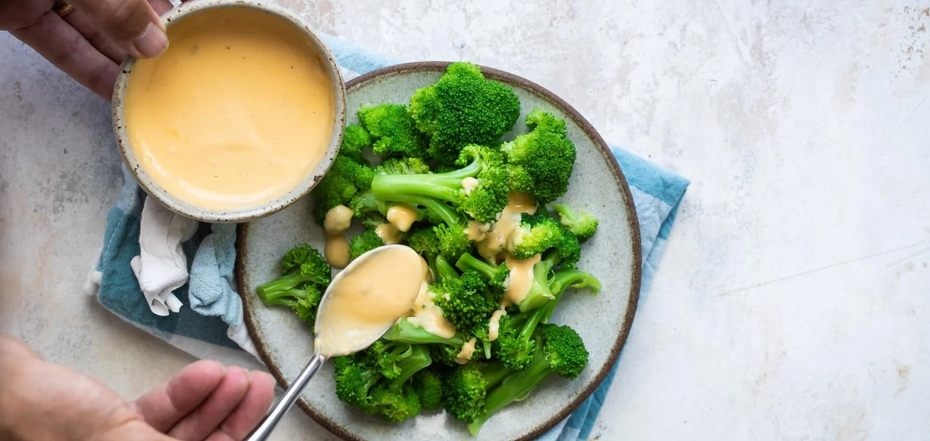 Cheese sauce with broccoli. Source: culinaryhill.com
Cheesesauce is a great addition to pasta and vegetable dishes, as well as appetizers and chips. The base of the dish is, of course, hard cheese and flavorful seasonings. The sauce is prepared very easily and quickly.
Foodblogger Alexa with the nickname aleksa_litvish on her Insagram page shared a recipe for cheese sauce that goes perfectly with roasted vegetables.
Ingredients:
butter - 1 tbsp.
flour - 1 tbsp.
10% cream - 150 ml (or milk)
cheddar cheese - 100 g
Tom Ka paste - 1 tsp.
Method of preparation:
1. In a heavy-bottomed saucepan, melt butter and flour until smooth.
2. Next, add cream or milk to the mixture. Cook until thickened, stirring constantly.
3 Meanwhile, grate or shred the cheese. Add to the future sauce together with the Tom Kah pasta. Cook until thickened and smooth, stirring constantly.
4. At the end, add spices: salt/sugar/pepper. Done!
Thesecret: the peculiarity of such cheese sauce is the use of Tom Ka paste. It gives the dish a slight sourness, makes the flavor original and quite rich. If there is no such paste, it can be replaced with oyster sauce.
Earlier OBOZREVATEL reported how to cook deruns with cheese sauce.