Trending:
The expert tells how long to cook corn and why it is useful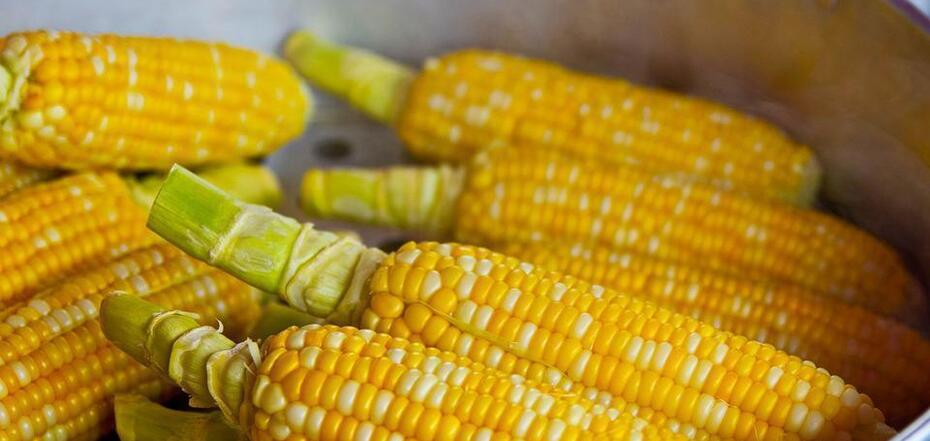 How long to boil corn to taste good. Source: Pixabay
The most traditional method of cooking corn is boiling. It is especially delicious if it is smeared with butter while still hot. In order for the taste of the product to satisfy you, you need to know how long to cook it.
How long to cook, why it is useful and how caloric is it Vadym Mashtaler (vadyay_mashtaler) shared on his Instagram page.
How to cook corn properly:
1. Young corn (light yellow or white) should be filled with cold water.
2. Bring to a boil.
3. Cook for 10 to 15 minutes.
4. Old corn (has a dark yellow color) should be cooked longer, about 40 minutes.
How many calories does corn have:
The caloric value of boiled corn is high. The nutritional value of corn is 4.1 g of proteins, 2.3 g of fats and 22.5 g of carbohydrates per 100 g of product, while the caloric value of boiled corn is 123 calories.
Benefits of cooked corn:
Corn is a clean eco-friendly product that is not able to accumulate and contain harmful substances of chemical origin. Corn contains many vitamins of E, A and B groups, as well as a rare element, gold. Special attention should be paid to B4 vitamin, which is choline. It is able to maintain normal levels of cholesterol in the blood and improve the health of immune and nervous system cells and normalize metabolic processes in the body.
Earlier OBOZREVATEL reported how to cook corn with cheese and spices for breakfast.