Trending:
The enemy for any preservation! What you should never add to your winter preserves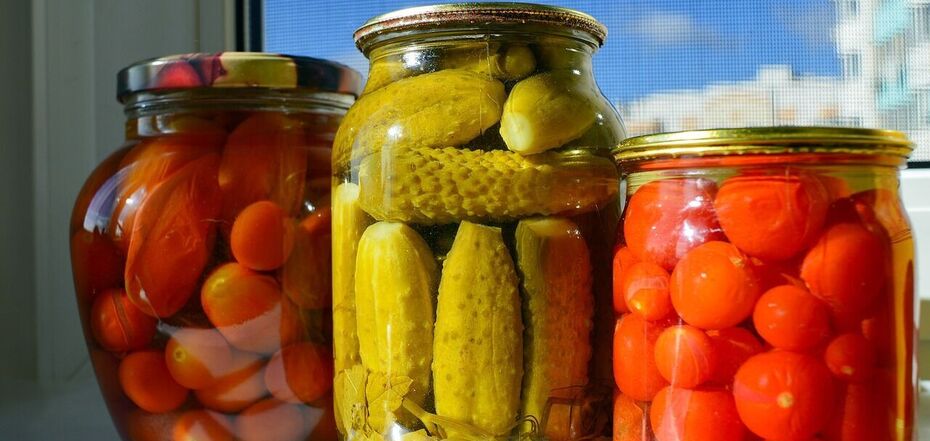 A product that will spoil the preservation. Source: pixabay.com
Canning is a rather complicated and unpredictable process. Fruits can deteriorate and lose colour, and jars can break. That's why you need to be very careful about the ingredients you use to make your winter preserves.
The FoodOboz editorial team will tell you which ingredient should never be added during canning. It will ruin everything.
Do not use iodised salt for canning
It is a misconception that iodised salt can be added to preserves. This should never be done. The taste of the fruit will deteriorate significantly and the appearance will deteriorate. Eating such food can be dangerous.
Many housewives are familiar with the situation when they simply do not have regular salt at home, but iodised salt. In this case, it is better not to be lazy and go to the store to make a really successful preservation.
What is the danger of iodised salt?
Excess iodine leads to the destruction of microorganisms. This spoils the preservation, and the products are poorly stored. Iodine also destroys the acidity balance in canned food, which affects product safety.
Which salt is best
There's no need to get fancy, as ordinary table salt is the best choice for preserving food. When it comes to rock salt, there are many nuances, because this product has a minimum percentage of sodium. Therefore, the effect is unpredictable. The same goes for sea salt.
Earlier, OBOZREVATEL reported which vegetables and fruits are not suitable for canning