Trending:
Sweet grated cake that won't hurt your figure: how to replace the traditional ingredients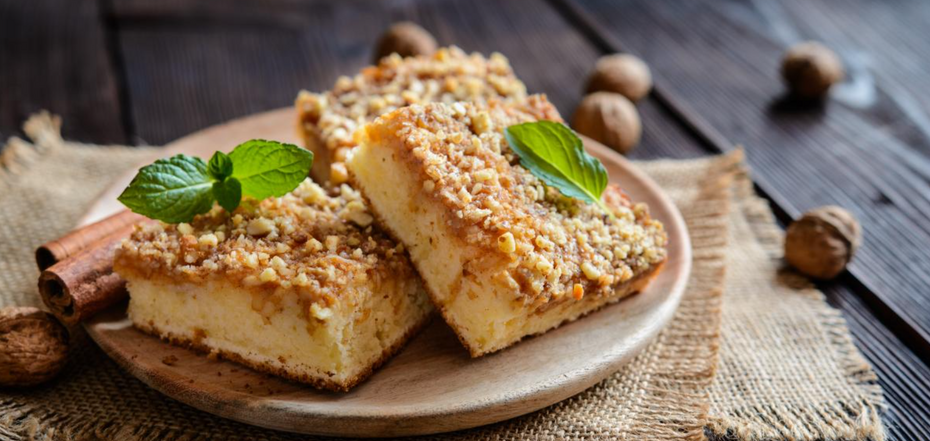 What to make a low-calorie tart from. Source: depositphotos.com
A traditional grated cake is a rather calorie-dense dessert. It is made with a lot of flour and butter. But if you prefer a more dietary option, use the following technique.
The idea of making a diet grated cake that will not harm your figure was shared by a nutritionist with the nickname dorinellla on Instagram. You can use any seasonal fruit or berries for the filling.
Ingredients for the dough per serving:
oat flour (but if you can, take plain oatmeal and grind it in a blender - much better) - 250 g.
coconut sugar - 90 gr.
coconut oil (sunflower) - 50 gr.
water - 60 g
salt - a few pinches
lemon peel - 1 tsp.
leavening agent - 1/2 tsp.
vanilla extract - 1/2 tsp.
Ingredients for the filling:
frozen apricot or any berry - 300 g.
lemon juice - 1/2 cup
corn starch - 2-4 tbsp.
vanilla extract - 1/2 tsp.
coconut sugar - 75g.
Method of preparation:
1. Mix the butter, sugar, zest, vanilla and water in a bowl. Mix well until the sugar has dissolved.
2. In another bowl, sift the oat flour, salt and baking powder together.
3. Combine the mixtures and start kneading the dough with your hands (1-2 minutes).
4. Wrap the dough in clingfilm and place in the refrigerator for 20 minutes.
5. Grease a 15-18 cm. mould with vegetable oil and sprinkle with a little flour.
6. Roll out and divide the dough into the moulds.
7. Prick the dough with a fork.
8. Place the filling and sprinkle over the rest of the dough (rub it on top with your hands).
9. Place in a preheated oven at 180 degrees for 30-40 minutes.
10. Take out and allow to cool completely.
11. For the filling, bring the berries and sugar to the boil, then add the dissolved starch. You can add more if necessary. The filling should be quite viscous,
You can also find recipes on OBOZREVATEL: