Trending:
Sweet cherries in syrup for winter: the easiest recipe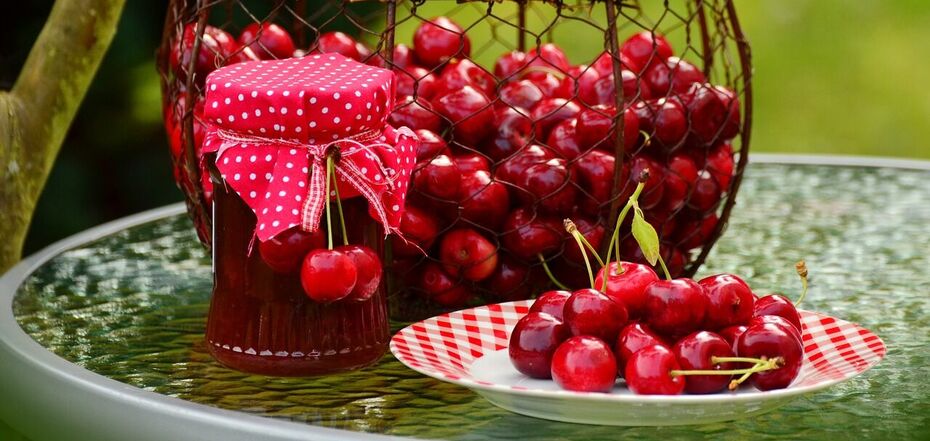 Sweet cherries in syrup recipe for winter. Source: pixabay.com
Sweet cherries in sy rup - this is the original preparation for the winter. It is easy to prepare, it can be eaten on its own or used to make other desserts or added to baked goods. In addition, the berries perfectly soak in the juice, remain whole and do not crack.
FoodOboz editors will share with you a simple recipe for sweet cherries in syrup for the winter, which you can easily make without sterilization.
Ingredients:
sweet cherries - 1 kg
sugar - 500 g
water - 700 ml
Method of preparation:
1. First prepare the sweet cherries, i.e. pick, wash, remove the tails. Transfer to dry sterilized jars.
2. Pour boiling water over the berries and leave for five minutes.
3. After that, drain the water into a saucepan, boil it and pour the berries in the jars again for 5 minutes.
4. At this stage, again pour the water from the jars into the pot, add sugar to it. Stir and bring to a boil, cook for 7-10 minutes.
5. Pour the syrup into the jars with sweet cherries, seal and cover with something warm. Leave in this form until completely cooled. Store in a dark place.
Previously OBOZREVATEL reported how to quickly remove pips from cherries and sweet cherries.