Trending:
Strawberry jam in a pan: the easiest way to make berry jam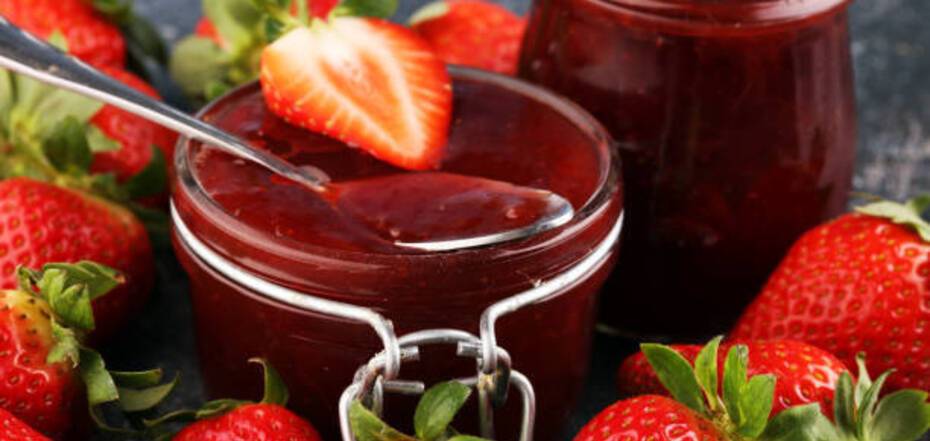 How to make strawberry jam in a pan. Source: pexels.com
Strawberry jam can not only be boiled, but also roasted. The berries caramelise and the texture of the jam becomes viscous. At the same time, it produces a very brilliant and rich red colour.
The idea of making delicious strawberry jam in a pan is published on the Instagram page of food blogger Halyna with the nickname reeixit. To avoid foaming the berries while frying, you need to take advantage of one simple buttered tip.
Method of preparation:
1. Place one kilogramme of washed and peeled berries in a dry pan.
2. Cook the strawberries for 8 to 10 minutes over a medium heat.
3. Stir constantly to ensure that it does not stick. Also to ensure that the right amount of liquid has evaporated.
4. Remove the foam.
5. Add 0.5 tsp citric acid (without the slice) and 200 g sugar.
6. Stir.
7. Wait until all the sugar has dissolved.
8. Roast for another 10 minutes, stirring.
9. Put the hot strawberries into clean jars and screw on.
Life hack: To prevent the foam from constantly forming when frying the jam, after you've removed it for the first time, add a few grams of butter to the pan. It won't taste as bad.
You can also find recipes on OBOZREVATEL: