Trending:
Spicy pickled plums for winter that are suitable for desserts or as an appetizer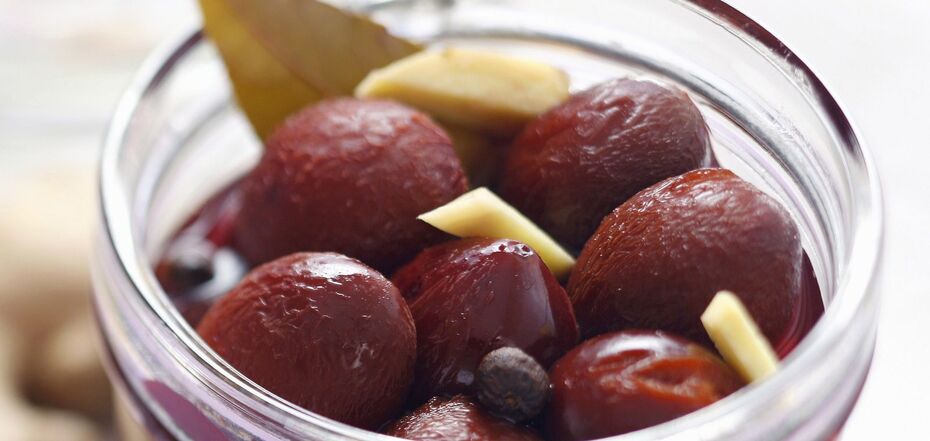 How to pickle spicy plums. Source: eatsmarter.com
Plums can be used not only to make jam or various pastries but also as a snack. To do this, the fruit needs to be pickled. You'll need a lot of spices, but you will need vinegar. This way the fruit will be stored for a long time.
The idea of making pickled spicy plums for the winter is published on the agronom_chiki culinary page on Instagram. It is these plums that are poured with sour cream: this dessert has been familiar to many since childhood.
Ingredients:
5 kg of plums (to be tight, prune varieties)
vinegar 9% - 400 ml.
sugar - 1.5 kg
bay leaves - 15-20 grams
seasoning for marinades - 100 grams
How to pickle plums:
1. Marinate plums for at least 5 days.
2. It is necessary that the plums let out its juice (marinating for up to 10 days is allowed).
3. Do not worry that there is so little marinade on the first day.
4. Stir the plums and drain as much as you have. There will be more juice every day.
5. Drain two or three times a day, boil the marinade and pour again.
6. Put the pickled plums in sterile jars on the last day.
7. Pour the marinade.
8. Store in a cool place. You will need 4 one-liter jars.
You can also find recipes on OBOZREVATEL: