Trending:
Simple eggplant spread: how to make this seasonal appetizer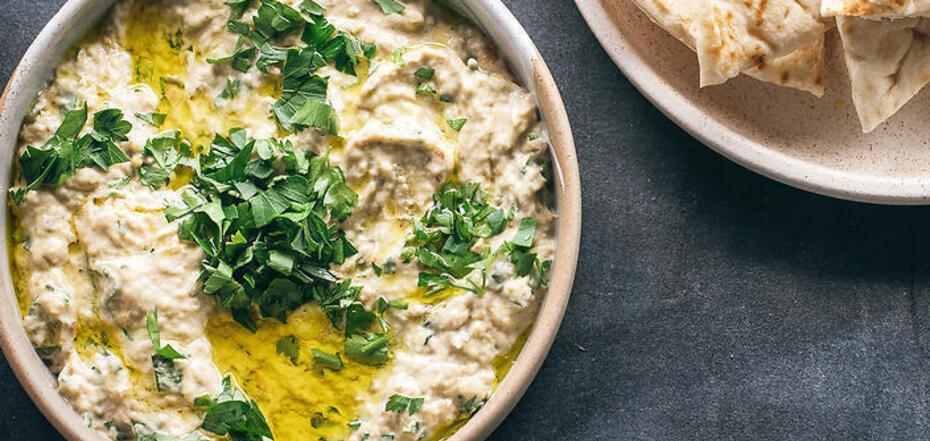 A delicious seasonal eggplant spread. Source: sbs.com.au
Seasonal eggplant spread is a very simple spread to make. It tastes great and is perfect for a festive table or just for a snack.
The idea of preparing a simple eggplant spread was published on the Instagram page of the famous Ukrainian fitness trainer Maryna Borzhemska (borzhemsky_healthy_food). The dish is suitable even for people who follow a healthy diet.
Ingredients:
eggplant - 300 g
walnuts - 40 g
garlic - 1 clove
salt and spices - to taste
Method of preparation:
1. Pierce the eggplant with a fork several times.
2. Place on a baking sheet and bake in a preheated to a 180 degree oven for 20-30 minutes.
3. When the eggplants are soft, take them out and put them in a bag for about five minutes.
4. Peel them.
5. Put eggplant pulp, garlic, spices and salt in a blender.
6. Chop walnuts in a coffee grinder and add to the blender.
7. Beat the mixture to a paste.
8. If it does not mix well, you can add a few spoons of water.
You can also find more recipes on OBOZREVATEL: