Trending:
Shylyky with poppy and honey: a dish the Makoviy holiday cannot do without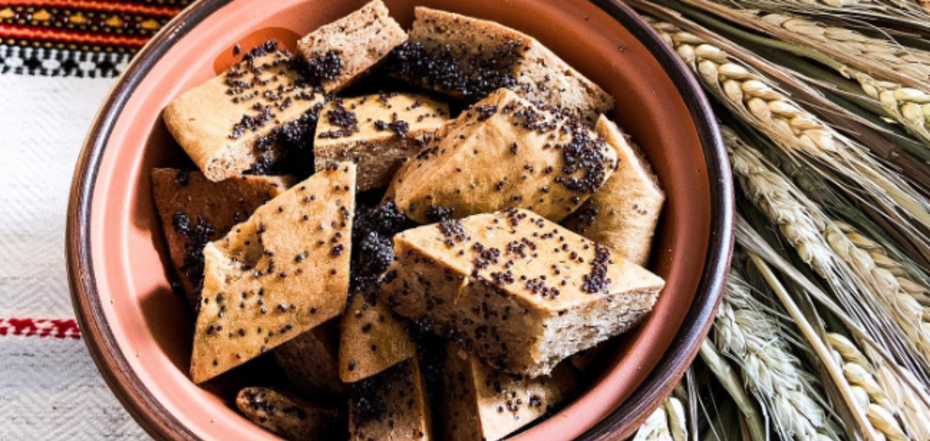 Shulyky with poppy and honey
Shulyky is a traditional Ukrainian dish, which has been cooked on the Makoviy holiday since ancient times. They are shortcakes made of wheat dough and served with a sauce of poppy seeds and honey. When the pastry becomes soft, then it can be eaten.
Food blogger Alina Oliinyk (alina_oliinyk624) on her Instagram page shared the recipe for old Ukrainian shulyky, which are cooked on the Makoviy holiday.
Ingredients:
eggs - 1 pc
honey - 5 tbsp.
poppy seeds - 4 tbsp.
butter - 50 g
milk - 100 ml
baking soda - 1 tsp.
flour - 2 tbsp.
Method of preparation:
1. First you need to pour boiling water over the poppy, cover and leave for 30 minutes to swell.
2. Beat an egg, adding one spoonful of honey.
3. Drain the water from the cooked poppy seeds and grind the poppy seeds until milk starts to come out.
4. Add one spoonful of grated poppy seeds to the egg. Stir, add butter.
5. Add baking soda, pour milk in and mix until smooth.
6. Add the sifted flour and knead the dough.
7. Roll out the dough into a layer 1-2 centimeters thick. Place on a baking tray lined with parchment. Bake at 180 degrees for 20 minutes.
8. Cut or break the finished cake into smaller crusts. Place in a deep bowl.
9. Mix the remaining poppy seeds and honey, adding a little boiling water. Stir to combine.
10. Pour the resulting filling over shulyky and leave to soak for 30 minutes.
Earlier OBOZREVATEL shared what baked goods can be prepared for Honey Feast of the Saviour 2023.