Trending:
Should you wash dried fruits and how much can you eat per day: interesting facts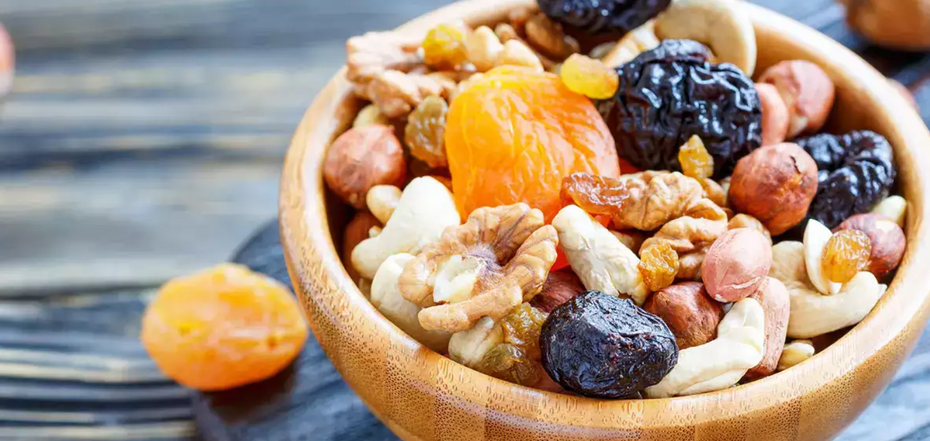 Dried fruits. Source: The Times of India
Dried fruit is something that many people have in their diets, whether it is used to replace sweets or added to baked goods or various desserts. Dried fruits are quite healthy, perfectly satisfy hunger and even strengthen the immune system. However, some people are used to pouring boiling water over them before eating them, but it's not a good idea.
The FoodOboz editorial team has gathered information for you and will tell you why dried fruits should not be poured with hot water.
Therefore, according to experts, it is strictly forbidden to pour dried fruit. The fact is that such a combination will result in nothing more than compote. Such conditions really deprive the product of its benefits.
In order to prepare dried fruit for consumption or use, it is better to pour plain cold water over it. Moreover, experts recommend not washing all dried fruits at once. After all, when water gets into them, they begin to deteriorate quickly. Therefore, it is better to wash the amount you plan to eat at once.
It'sworth remembering that some dried fruits, such as dates, dried apricots, and raisins, can be used as dessert because they contain a lot of sugar. So, it is better not to overindulge in them.
The optimal daily intake of dried fruits per day is 50 g.
Earlier, OBOZREVATEL reported how to make dried fruit candies without baking.