Trending:
Red currants: what are the benefits of the berry and what to cook with it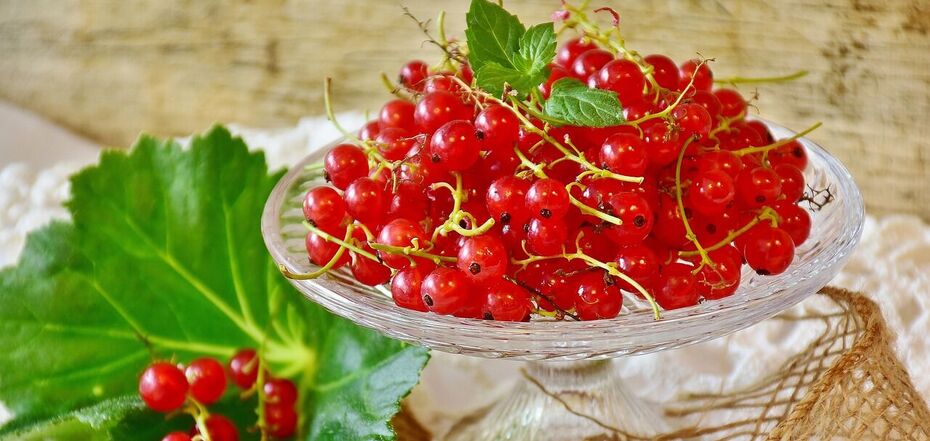 The benefits of red currants. Source: pixabay.com
Red currants are small, bright berries that have a sour-sweet taste. It is an excellent component of many desserts: jams, marmalades, infusions, compotes, jellies. In addition to their great taste, currants boast a wide range of health benefits.
Red currants are known to contain fewer carbohydrates and sugars than black currants. Currants have a large concentration of vitamins, in particular C, A and E.
Currants have been used since ancient times, being considered the best source of useful substances: antioxidants, fiber, carotene. According to experts, red currants and dishes containing them increase appetite, improve the function of the gastrointestinal tract, and have anti-inflammatory and antipyretic properties.
However, according to experts, contraindication to the use of red currants acute diseases of the stomach and intestines.
The editorial board of FoodOboz will share with you the most successful and useful recipe for red currant morsel.
Ingredients:
water - 500 ml
red currants - 400 gr
sugar - 300 g
Method of preparation:
1. Wash the berries thoroughly, remove the twigs and grind them through a sieve.
2. The resulting mass pour cold boiled water, add sugar and bring to a boil.
3. After boiling, remove the liquid from the heat, strain and cool. Done!
Previously OBOZREVATEL reported how to cook jelly from red currants according to the recipe of Daria Zvek.