Trending:
Recipe for the most delicious meat gravy for potatoes, porridge, and pasta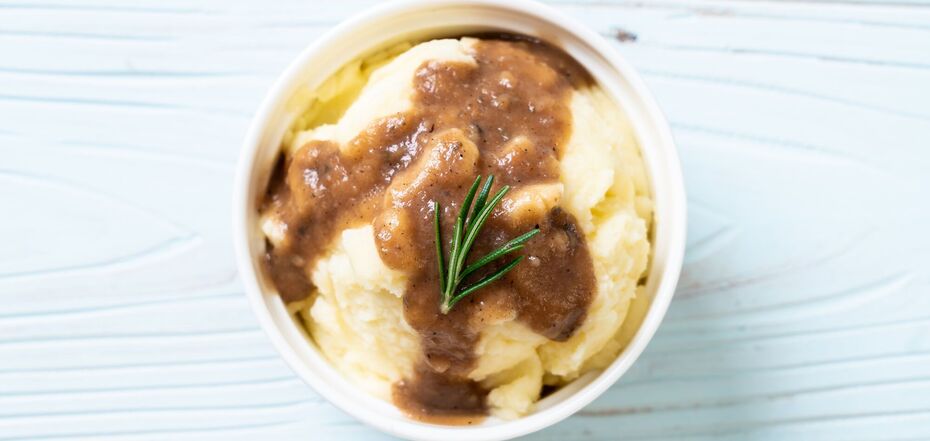 Mashed potatoes with gravy. Source: kuali.com
Mashed potatoes, cereals, and pasta can be varied and served in a new way, namely with gravy. Such gravy can be prepared as a thick sauce, as well as supplemented with any meat and spices.
Food blogger Alex Mil (mil_alexx) shared a recipe for tomato meat gravy on his Instagram page.
Ingredients:
fillet - 500 g
tomato paste - 100 g
onion -120 g
flour -1-2 tbsp. l.
water - 400-500 ml
salt, pepper, paprika, khmeli suneli, 2 bay leaves
Method of preparation:
1. Cut meat and fry for 6-7 minutes under a lid, stirring occasionally.
2. Chop and add onion. Cook for 5 minutes under the lid, stirring occasionally.
3. Add flour and cook for another 1 minute.
4. Pour water and add tomato paste and all the spices. Stir and cook over low heat for 15-20 minutes, stirring occasionally. It's ready!
Earlier, OBOZREVATEL reported how to cook the most delicious gravy from the U.S.S.R.