Trending:
Puffy orange pie for tea that melts in your mouth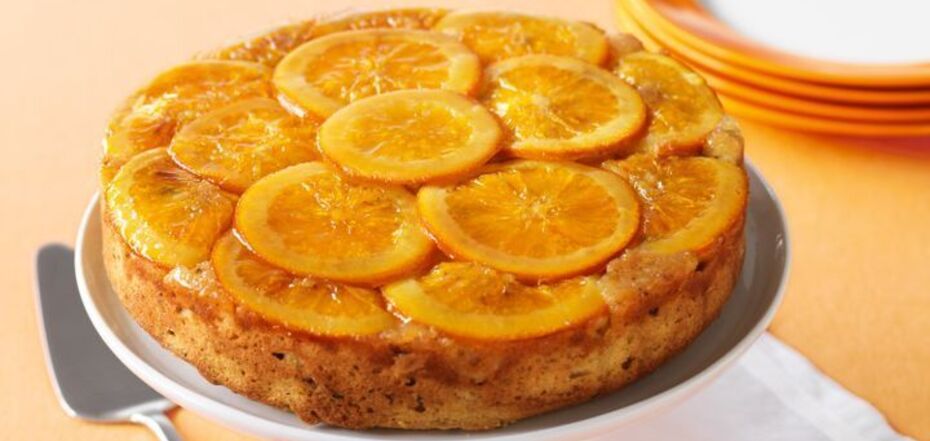 Orange pie in a hurry. Source: taste.com.au
Instead of buying different cakes and pastries for tea, make this pie. Juicy oranges are perfect for the filling. The batter is as simple as possible and is baked for a maximum of 25 minutes.
The idea of making a fluffy orange pie was published on the Instagram page of food blogger Polina with the nickname polli_cooking. This is the perfect dessert for cozy family tea parties.
Ingredients:
2 eggs
150 g of sugar
100 g of 15% sour cream
80 g of butter
200 g of flour
0.5 tsp of baking powder
1-2 oranges
powdered sugar
Method of preparation:
1. Add sugar, sour cream, and melted butter to the eggs and mix well.
2. Add flour, baking powder, add zest of one orange, mixing into a homogeneous batter.
3. Cover the bottom of the mold with parchment, grease with butter and sprinkle with powdered sugar.
4. Put thin orange slices on the bottom of the mold and pour the batter over.
5. Put it in a preheated 180-degree oven for 20-25 minutes. Check for doneness with a toothpick.
6. Remove the finished pie from the mold, turn it over and remove the parchment.
You can also find more recipes on OBOZ.UA: