Trending:
Pickled peppers for winter with garlic and honey: the taste will surprise you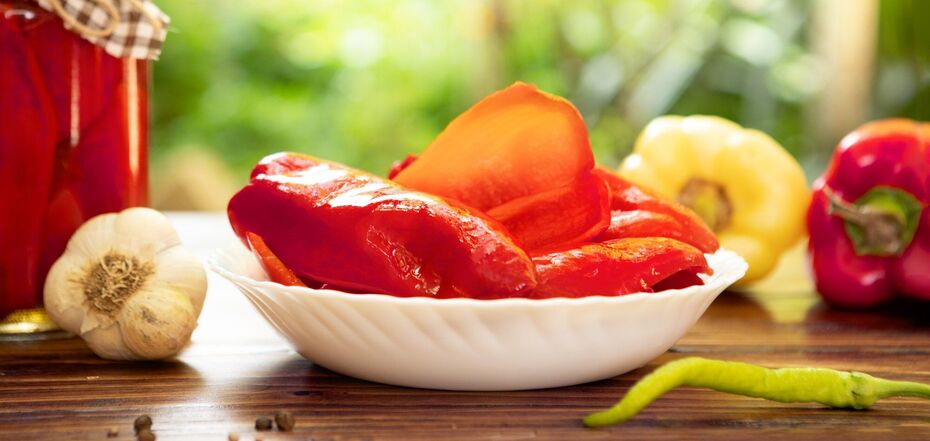 The most delicious variant of pickling peppers for the winter. Source: depositphotos.com
Honey and garlic are an incompatible combination. They give a very pleasant flavor. Such peppers will be a very tasty appetizer for the winter, which will be a great addition to the holiday table in the cold season.
The idea of cooking peppers with garlic and honey for the winter is published on the page of a food blogger with the nickname greenhouse_mk on Instagram. The vegetable remains juicy and does not lose its pleasant color.
Ingredients:
6 kg of peppers
1 liter of water
0.5 liters of oil
0.5 kg of sugar (or honey, or half of both)
3 tbsp. salt
200 g vinegar
garlic
black pepper
allspice
bay leaves
cloves
5-6 jars of 0,5 liters are made.
Method of preparation:
1. Cut peppers into slices.
2. Prepare the marinade: mix water, sugar or honey (or half of both), salt and oil.
3. When it boils, add vinegar and put the peppers into the marinade in batches.
4. After boiling, the peppers are cooked for another 1.5-2 minutes.
5. Prepare sterilized jars in advance (put 1 bay leaf, some peas, 5 oregano peppers and 1-2 cloves).
6. Take the peppers out, put them in the jars in layers and add chopped garlic.
7. Fill the jars with the marinade and close.
Also on OBOZREVATEL you can find recipes: