Trending:
Pickled garlic for winter: recipe for a spicy appetizer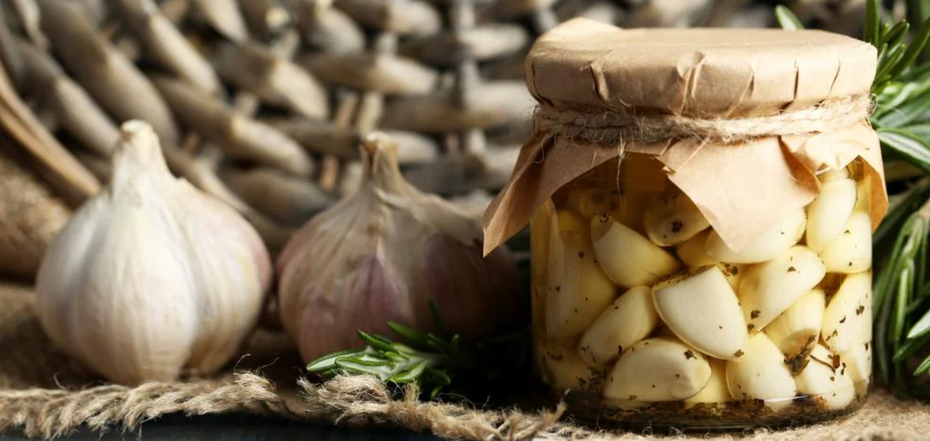 Pickled garlic for the winter. Source: depositphotos.com
Pickled garlic for the winter is a very tasty and healthy appetizer. It can be eaten not only on its own, but also added to stews or pilafs, stew and bake meat with it, use it in sandwiches and serve it with lard.
Foodblogger Julia with the nickname juli_co.ok on her Instagram page shared a recipe for pickled garlic for winter with currants, which you will prepare without sterilization.
Ingredients:
young garlic - 12-14 heads
Red currants - 500 g + a few sprigs
salt - 3 tbsp.
sugar - 6 tbsp.
black pepper peas
vinegar - 1 tbsp.
water 1 liter
Method of preparation:
1. Peel the garlic and separate into individual cloves. Place in sterile jars, alternating with currants.
2. To prepare the marinade put 500 g currants in a saucepan, add half of the sugar and salt, pepper. Bring to the boil and cook for 5 minutes.
3. After that, mash the berries in the pot and cook for another 2 minutes.
4. Strain the resulting liquid and pour it back into the pot. Add the remaining sugar, salt and vinegar. Bring to the boil and cook for 1 minute.
5. Fill garlic jars with hot marinade. Seal tightly with lids. Turn the containers upside down and leave in this form until completely cooled. After - store in the cellar or cellar. Done!
On a side note: after three months, the garlic will be ready.
Earlier OBOZREVATEL reported how to grate garlic and not dirty the grater.