Trending:
Pickled cucumbers under a plastic lid: what to add so that they are not sour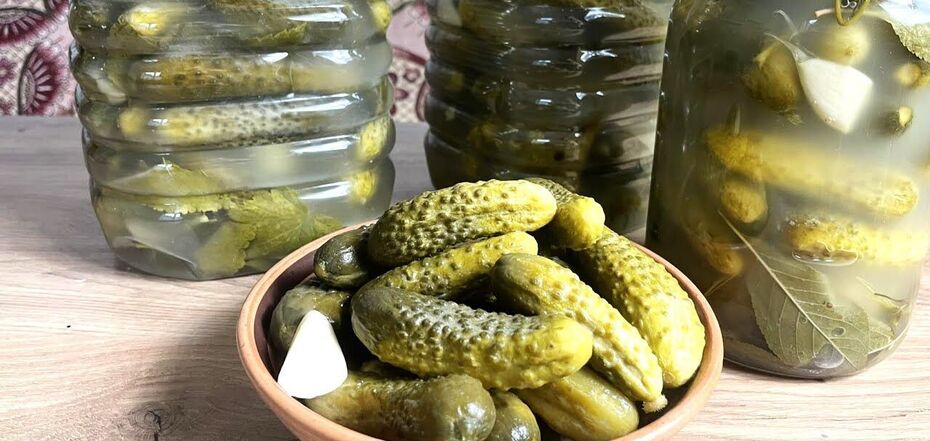 Pickled cucumbers. Source: Screenshot from a video on Yulia's Treats YouTube channel
Pickled cucumbers are a very practical way of preparing vegetables for the winter. As a rule, they are prepared without vinegar, which makes them juicy, crisp and firm. Plus, they're even healthier.
One of the culinary blogs (vitala_foodblog) on Instagram published a recipe for sour cucumbers with a secret ingredient, which is flour. Thus, the cucumbers do not go sour and are perfectly stored.
Ingredients:
Bottom of jar:
dill umbrella
horseradish leaves
garlic - a few cloves
bay leaves
currant and cherry leaves as desired
In a jar:
salt - 3 tbsp.
flour - 3 tbsp.
water
Method of preparation:
1. Lay out all the washed herbs and a few cloves of garlic in a jar.
2. Wash cucumbers thoroughly and cut off their tails. Put in the jars.
3. Place salt on top and add flour.
4. Fill the jars with water, close with plastic lids and shake slightly to dissolve the salt and flour. Leave the cucumbers in this form for 4 days in a warm place.
5. Move the jars to a cold place and leave them for 2 months. Enjoy your appetite!
Also on OBOZREVATEL you can read the recipes: