Trending:
Philadelphia cream cheese at home in 3 minutes: the easiest recipe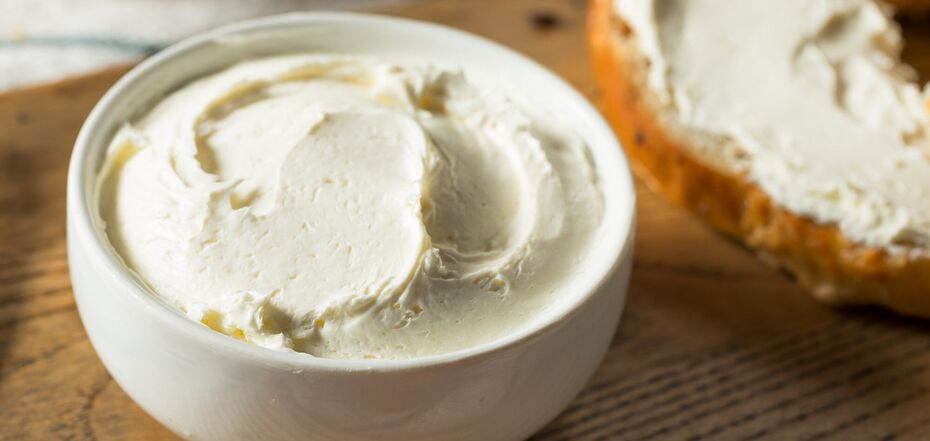 Cream cheese at home. Source: depositphotos.com
Philadelphia cream cheese is very easy to make at home and requires only three ingredients. If you follow the recipe, it turns out to be even tastier than in the store.
Food blogger Mariana Grushka (mariana_grushka) shared a recipe for Philadelphia cream cheese made from sour cream on her Instagram page.
The recipe does not require any heating or cooking, and the whole process takes only 3-5 minutes. However, the future cheese needs to be infused in the finished form, and you can eat it after 5 hours.
Ingredients:
sour cream - 1 tbsp.
lemon juice - 1 tsp.
salt - pinch
Method of preparation:
1. First, add lemon juice and salt to a glass of sour cream. Mix everything thoroughly.
2. Meanwhile, prepare the container. Put a sieve in a deep bowl and place a cheesecloth or several layers of cheesecloth inside.
3. Pour in the sour cream mixture, fold the sides of the napkin together and cover with a plate. Leave the future cream cheese in the fridge for at least 5 hours or overnight. During this time, all the whey should drain off, and the product will be ready to eat. Enjoy your meal!
You can also find more recipes on OBOZREVATEL: