Trending:
Perfect lazy dumplings with cottage cheese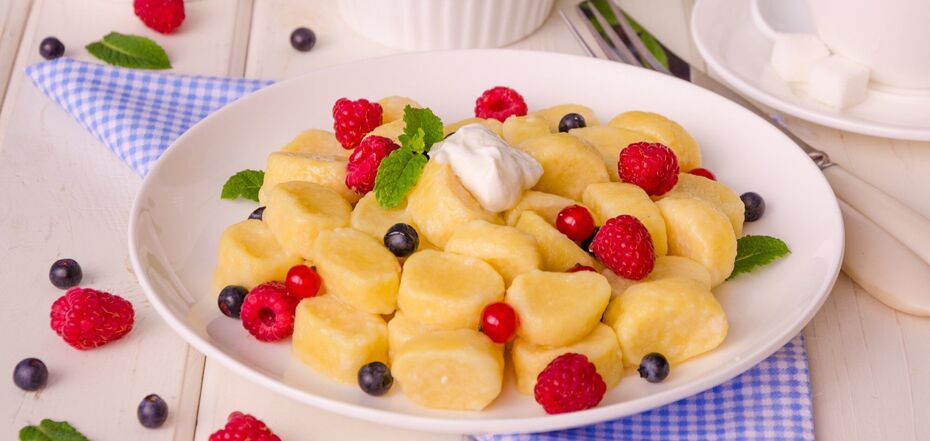 Lazy dumplings with berries and sour cream. Source: depositphotos.com
Lazy dumplings are a tasty, quick and healthy breakfast dish made of cottage cheese dough. They can be made both sweet and savory and served with berries, sour cream and butter.
One of the culinary blogs (polli_cooking) published a recipe for perfect lazy dumplings for breakfast on Instagram.
Ingredients:
cottage cheese - 200 g
eggs - 1 pc
vanilla - 0.5 tsp.
sugar - 1-2 tsp.
flour - 5-7 tbsp.
Method of preparation:
1. Add egg, vanilla and sugar to the cottage cheese. Mash the mixture with a fork until smooth.
2. Add flour to the resulting mass. Knead the dough first with a fork, then continue kneading with your hands.
3. Sprinkle the surface with flour and form the dough into a sausage. Cut it into small portions and shape them.
4. Pour water into a saucepan and bring it to a boil. Put the dumplings into the boiling water and cook over medium heat until they float to the surface. If desired, pour melted butter, sprinkle with sugar and add your favorite berries. Enjoy!
You can also find more recipes on OBOZREVATEL: