Trending:
Perfect homemade pizza that tastes like the one from the restaurant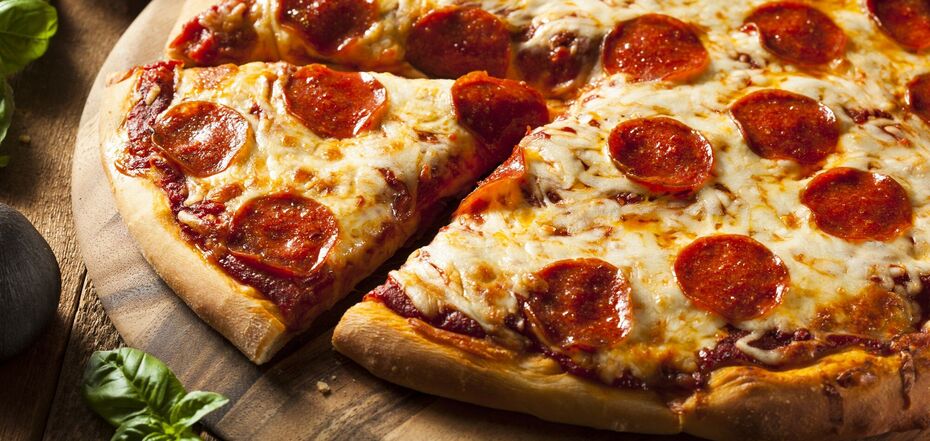 Homemade pizza. Source: depositphotos.com
Homemade pizza is a delicious and satisfying dish for the whole family. The most important thing in cooking is to make a successful thin and soft dough. It can be made with milk, water, kefir, dry or fresh yeast or without it.
Food blogger Yulia Vilich (vilich_food_blog) shared a recipe for homemade pizza on her Instagram page. It tastes just like in a pizzeria.
Ingredients:
Dough:
milk - 120 ml
water - 130 ml
salt - 0.5 tsp.
sugar - 0.5 tbsp
dry yeast - 6 g
flour - 400 g
vegetable oil - 25 ml
The filling:
tomato puree \ paste - 2-3 tbsp.
cherry tomatoes
mushrooms
canned corn
hard cheese - 100 g
mozzarella - 150 g
arugula
Method of preparation:
1. To prepare the dough, heat the milk until warm, add salt, sugar and yeast. Stir with a whisk.
2. Add all the flour at once and start kneading the dough. Add oil while kneading. Cover the dough with a towel and leave it in a warm place for 45-50 minutes.
3. When the time is up, take most of the dough, put it on a greased baking sheet and form the pizza base. This amount of dough makes one large and one small pizza.
4. Spread the pizza base with mashed potatoes or pasta and sprinkle with grated cheese, tomato halves, mushrooms and corn. Sprinkle mozzarella on top of the pizza.
5. Bake the pizza at 200 degrees for 10-11 minutes. Enjoy!
You can also find more recipes on OBOZREVATEL: