Trending:
Original ice cream with Azovky bread from a famous chef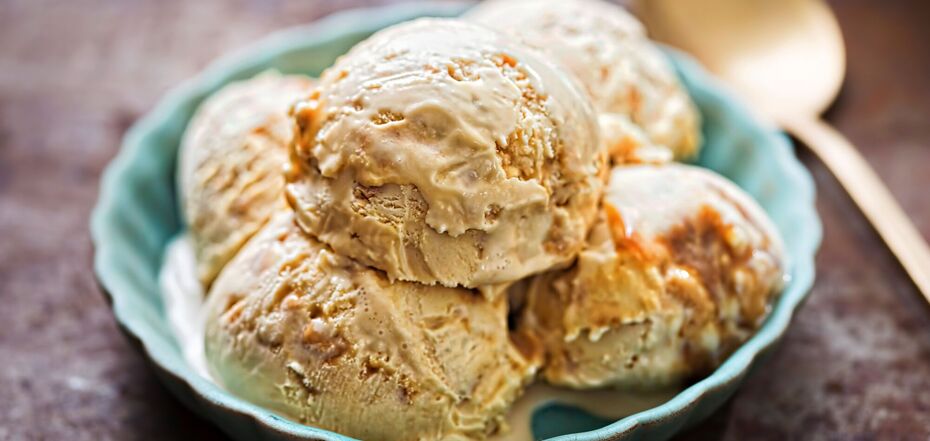 Unusual ice cream from Azovsky bread. Source: safefood.net
The popular Borodynsky bread was renamed Azovsky bread in honor of the defenders of Mariupol back in April 2022. Such baked goods have always popular and famous chefs even use such bread to prepare new unusual culinary masterpieces. This is how the original ice cream appeared.
The idea of making ice cream from Azovsky bread was shared by the famous Ukrainian chef Volodymyr Yaroslavsky (yaroslavskyi_vova) on his Instagram page. The dessert has a very rich mild flavor.
Ingredients:
170 ml milk
125 g Azovsky bread
25 g butter
6 yolks
90 g sugar+30 g water
250 g cream 30-35%
salt and vanilla sugar as desired
Method of preparation:
1. Shred the bread with a blender with a piece of butter.
2. Heat a little, salt and pan fry to make the flavor even brighter.
3. Pour milk into a saucepan, put crushed bread and bring to a boil slowly.
4. Remove from the heat, let cool and use another blender attachment to make the mixture as homogeneous as possible.
5. Separately, beat the yolks with a mixer, bring the sugar and water to a boil and cook until syrupy.
6. When the yolks are already foamy, continue to whisk them and pour the boiling syrup removed from the stove in a thin trickle. It should be poured into the space between the whisk and the cup, directly onto the yolks. Continue to whisk them until cooled, 7-9 minutes.
7. Mix the bread and egg yolks with a whisk, then whip the cream into a soft froth in several batches.
8. Place the mixture in a container and put in the freezer for 7-8 hours.
Also on OBOZREVATEL you can find recipes: