Trending:
Never do that! Top 5 mistakes in cooking kebab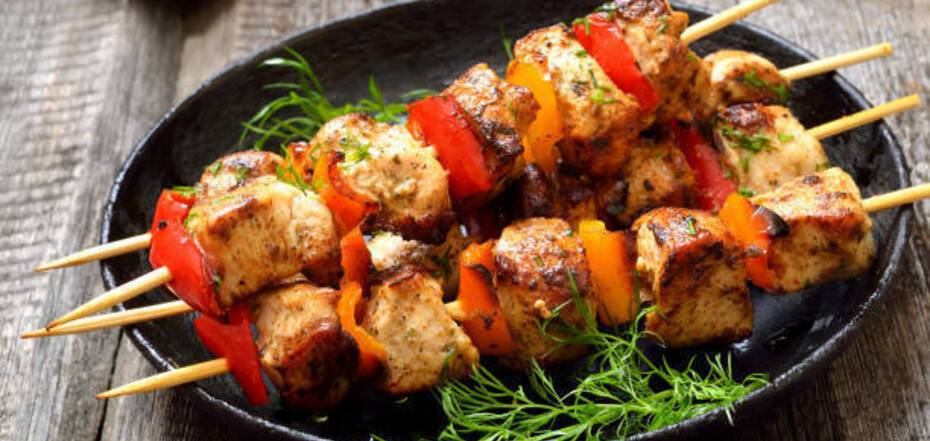 How not to cook kebab. Source: Pexels
Summer period - the best time to cook a delicious kebab in nature. But such a dish requires special technology. Often the meat turns out very tough and dried out. All this is due to a number of mistakes.
FoodOboz editorial staff will tell you about the most common mistakes that are made when cooking kebab. They should be avoided to make the dish really tasty.
Wrong meat
The opinion that kebab can be made from any meat is a mistake. It is the neck or shoulder that is best suited for such a dish. In addition, it is very important that the meat be soft. Choose meat from a young animal to avoid a tough texture and sour taste.
Wrong ingredients for the marinade
To make the meat soft and juicy, very often lemon juice, kiwi or vinegar are added to the marinade. But such products only spoil quality pork, which you have already purchased. It does not need to be made soft, because it is already so. You only need a little salt, onion and pepper. Avoid acidic products.
Watering the meat with marinade during roasting
Very often, if there is a little marinade left, it is simply poured on top of the meat. But such an action is unnecessary. The liquid will run off and burn. The meat will cook unevenly and turn out tough. It is enough to hold the pork in the marinade for some time. This will be enough.
Combining both meat and vegetables on one skewer during grilling
The vegetables will cook very quickly. At the same time, meat needs much more time. Therefore, do not combine these products on the same skewer. Grilled vegetables are grilled separately. And you can make a separate marinade for them.
Inappropriate experiments
In addition to the traditional onions, salt and pepper, you often want to add some special flavor to the kebab marinade. Sour or spicy. But it should be done very carefully. You can experiment with plums and apples. Or cinnamon or cumin. Kefir, vinegar or too many spices should not be added.
Also on OBOZREVATEL you can familiarize yourself with the recipes: