Trending:
Never cook pasta like this: top 5 common mistakes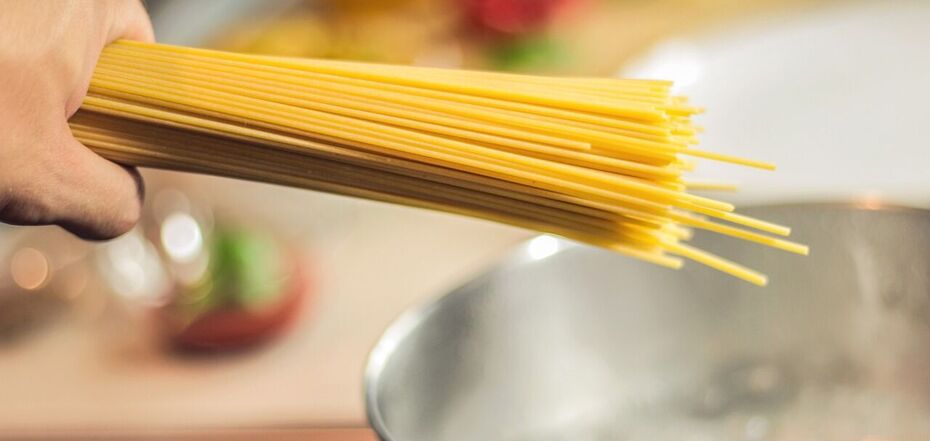 How to cook pasta so that it doesn't stick together. Source: pixabay.com
If you have very little time to cook, boiling pasta is a great idea. But it is not always possible to make a high-quality side dish. Pasta sticks together, boils over and turns into porridge.
The FoodOboz editorial team will tell you what mistakes are most often made when cooking pasta. The products will turn out tasteless.
Rinsing pasta after boiling with cold water
There is a stereotype that pasta should be rinsed with cold water to prevent it from sticking together. But you can't do that. The fact is that when water gets on the products, all the starch is washed out. Such pasta will no longer be tasty.
Covering the pot with a lid while boiling pasta
If you pay attention to the packaging of the pasta, you will notice that it does not say to cover the pan with a lid. This is because the products will become very soft and will boil over.
Too little water
For pasta to cook quickly and efficiently, it needs enough water. Add a maximum of 100 grams of pasta to 1 liter of water. Otherwise, the products will spoil.
Cooking pasta without salt
Salt is added to pasta not only for flavor, but also to prevent the product from boiling over. The spice should be added when the water begins to boil actively. After that, add the pasta.
Draining the water into the sink
You do not need to pour out all the water at once. Pour some of the water into a separate bowl. You can then add a little liquid to prevent the products from becoming too dry.
You can also find recipes on OBOZREVATEL: