Trending:
Never cook jam like this: the main mistakes that spoil canning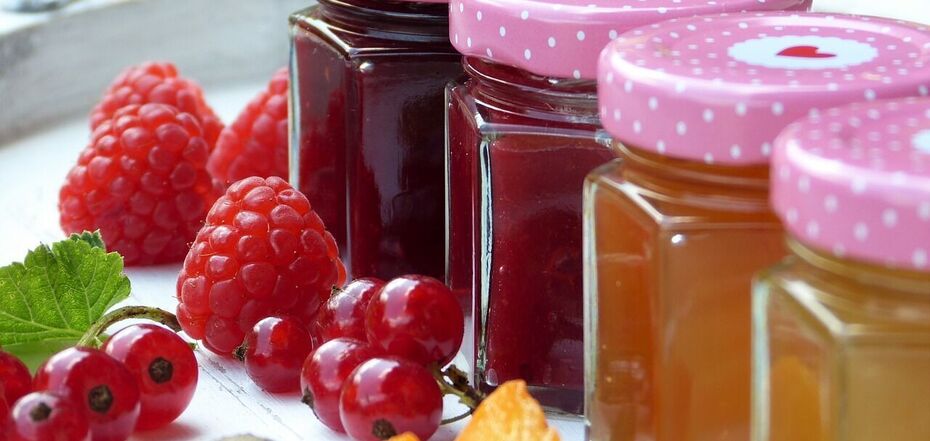 Mistakes that spoil your jam. Source: pixabay.com
Active canning of jam falls exactly on August. Actively ripen apples, pears and other fruits from which delicious jam comes out. But very often such canning turns out watery or hard. Banks explode. All this is due to a number of mistakes that are very often made.
FoodOboz editorial staff will tell you what can spoil your jam for the winter. Recommendations will help you prepare a really tasty preparation for the winter.
Not enough sugar
Sugar is the main preservative that contributes to the long storage of jam. Therefore, this ingredient should be added clearly in proportion. Sugar should be as much as the fruit itself. If you add less - canning will spoil very quickly.
Preparation of jam from overripe fruit
The pectin contained in berries and fruits is responsible for the density of jam. But it is most abundant in partially ripe fruit. Therefore, do not wait until the berries and fruits are soft enough.
Poor sterilization
One of the keys to delicious jam is good sterilization. Use only perfect jars and lids to avoid spreading germs.
Filling the pot to the top
The pot for jam should be large enough. But it should be filled only halfway. The mixture during boiling begins to actively froth. Therefore, in order to avoid boiling out, there must be space in the pot.
Too much moisture
Take care that there is no excess liquid in the jam. That is why it is better to pick the fruit in dry weather. If there is water in the mixture, the jam will be too liquid and completely tasteless.
Use of poorly cleaned fruit
During fruit and berry picking, various leaves and other debris often fall into the container with the fruit. Therefore, all this should be removed very carefully by repeated rinsing.
Earlier OBOZREVATEL reported, why homemade tomato juice turns out watery