Trending:
Never add this ingredient to soup or the dish will be bitter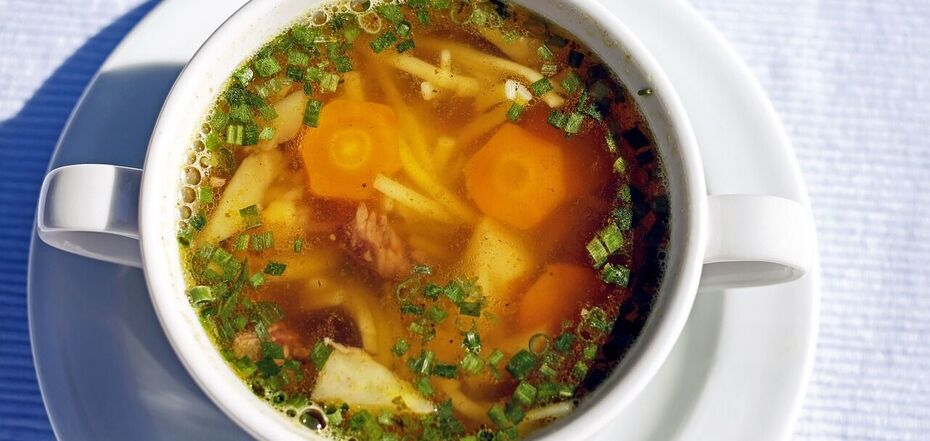 Homemade clear broth. Source: pixabay.com.
First dishes such as broth or soup are prepared in different ways, adding any kind of meat, vegetables and herbs. An integral ingredient is fragrant spices. However, it should be remembered that not all of them are appropriate.
FoodOboz editorial staff has collected information and will tell you what spices should not be added to broth and soup so as not to spoil the taste and flavor of dishes.
We are talking about bay leaf. You can add it, of course. However, it should be added with special care. When the dish is ready, remove it right away or the dish will come out bitter and will have a specific flavor.
This is especially true for chicken broth or soup. Bay leaves can "mute" the natural flavor of such meat, making it bland and unpalatable. If you do not add bay leaves to the first dish, nothing bad will happen.
White foam is a characteristic of broth that gradually changes color and darkens. Some housewives remove it, others leave it and do pay special attention at all.
It is not harmful. However, it has the property of combining with fat, becoming dense and sticking to the pot. Firstly, it makes the broth less attractive. Secondly, foam can affect the taste of the dish, giving it a slight bitterness.
Earlier OBOZREVATEL reported on how to prepare a tasty broth for dumplings.