Trending:
Mushroom soup without potatoes and meat for lunch: how to prepare a delicious dish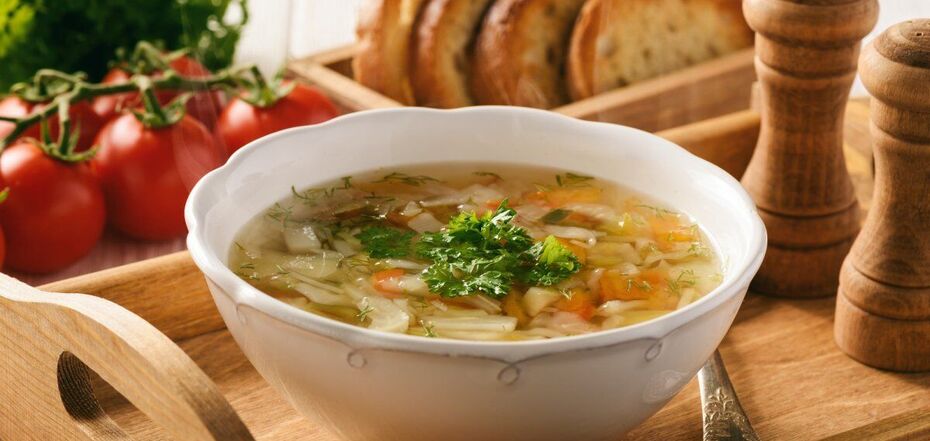 Mushroom soup. Source: depositphotos.com
Mushroom soup is a delicious first course that is perfect for every day. It is made from fresh or dried mushrooms, champignons or porcini. In addition, the soup is often supplemented with vegetables, meat, melted cheese, and even cereals. It is very satisfying and has a rich flavor.
Food blogger Vladlena Rosankevych (vladlena_rosankevych) shared a recipe for mushroom soup without potatoes and meat on her Instagram page.
Ingredients:
olive oil - 2 tbsp.
onion - 2 pcs
garlic - 5-6 cloves
mushrooms - 750 g
fresh thyme leaves - 4 tsp.
white wine - 125 ml
gluten-free flour - 6 tbsp
vegetable broth - 1 liter
sea salt and pepper to taste
dried oregano - 1 tsp.
smoked paprika - 1\4 tsp.
coconut milk - 125 ml
chopped parsley - 3-4 tbsp.
Method of preparation:
1. First, make vegetable broth. The recipe uses carrots, celery, and parsley root.
2. Meanwhile, dice the onion, slice the mushrooms, and chop the garlic.
3. First, fry the onion in olive oil, add 1 tsp of thyme and chopped garlic. Fry for another 1-2 minutes.
4. Then add the mushrooms. Fry until almost tender.
5. Pour the wine over the mushrooms and cook until the moisture has completely evaporated.
6. Add flour, stir, and immediately add oregano, paprika, and thyme.
7. Add the roast to the broth and cook for 2 minutes.
8. Pour in the coconut milk and add the parsley. Stir and remove from heat. Enjoy!
You can also find more recipes on OBOZREVATEL: