Trending:
"Mother-in-law's tongue" salad from zucchini for the winter: how to prepare a popular appetizer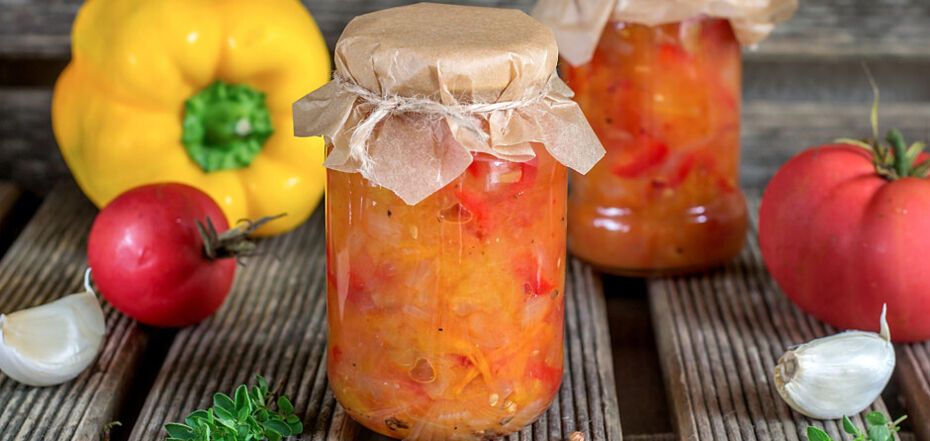 ''Mother-in-law's tongue'' zucchini salad. Source: receptes.tvnet.lv
"Mother-in-law's tongue" is a canned vegetable salad, which is prepared exactly in July-August from zucchini or eggplant. This is a very juicy and spicy appetizer, which in winter will be a great addition to potatoes or porridge. You can also eat it as a snack with bread.
The idea of cooking this salad for winter is published on the page of blogger Julia with the nickname 30_sotok on Instagram. Boil the vegetables in the marinade for only 20 minutes.
Ingredients for the marinade:
1 cup of oil
2 tbsp. salt
0.5 cup vinegar
1 cup sugar
Method of marinade preparation:

1. Pour everything into the container where you will cook the salad and boil for 10 minutes.
2. Add 0.5 liters of tomato sauce.
Main Ingredients:
3 large carrots
100 g garlic
1-2 hot peppers (optional). Can be replaced with ground black, allspice and ground cloves.
3 kg of zucchini
Cooking method:
1. Cut carrots with garlic and pepper.
2. Cut zucchini into circles.
3. Put all the vegetables in the marinade.
4. Boil all for 20 minutes.
5. Spread into sterilized jars and wrap until cooled.
Also on OBOZREVATEL you can read the recipes: