Trending:
Moist and crumbly cinnamon cookies: recipe for tender tea cookies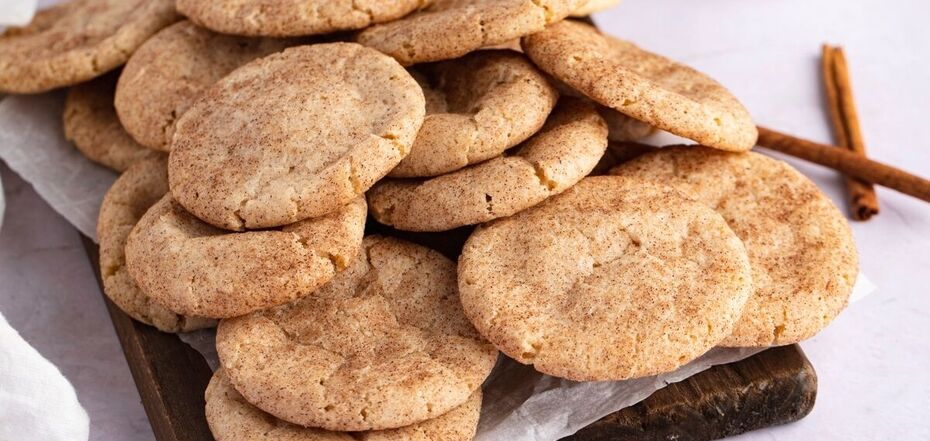 Cinnamon cookies. Source: insanelygoodrecipes.com
Cinnamoncookies are more than just shortbread. They have a special texture: sugary on top with a crispy crust, and tender, moderately moist and crumbly inside. It can be supplemented with fillings: chocolate, raisins, nuts. The most important thing is to let it cool down completely after baking, because only then the cookies fully reveal their flavor.
Food bloggerYulia Mikulich(yuliia_mikulich) shared a recipe for cinnamon cookies on her Instagram page .
Ingredients:
flour - 200 g
baking soda - 1/2 tsp.
cinnamon - no more than 1/2 tsp.
salt - a pinch
butter - 120 g
sugar - 130 g
vanilla sugar - 1 tsp.
egg - 1 pc
For the caving:
sugar - 35 g
cinnamon - 1/2 tsp.
Method of preparation:
1. Mix flour, baking soda, cinnamon and salt.
2. Separately mix soft butter with sugar and vanilla sugar. Beat everything until creamy and soft.
3. Add eggs, beat until smooth.
4. Gradually pour the dry ingredients into the mixture. Knead a soft dough that does not stick to your hands.
5. Separately mix sugar and cinnamon for caving. Line a baking tray with paper.
6. Form balls from the prepared dough, roll them in the mixture and place on the tray.
7. Bake the cookies for 12-15 minutes at a temperature of 180 degrees. After baking the cookies should be cooled completely and stored in a covered container. Bon appetit!
Also on OBOZREVATEL you can read the recipes: