Trending:
Marinated champignons in 7 minutes: how to make a quick and effective appetizer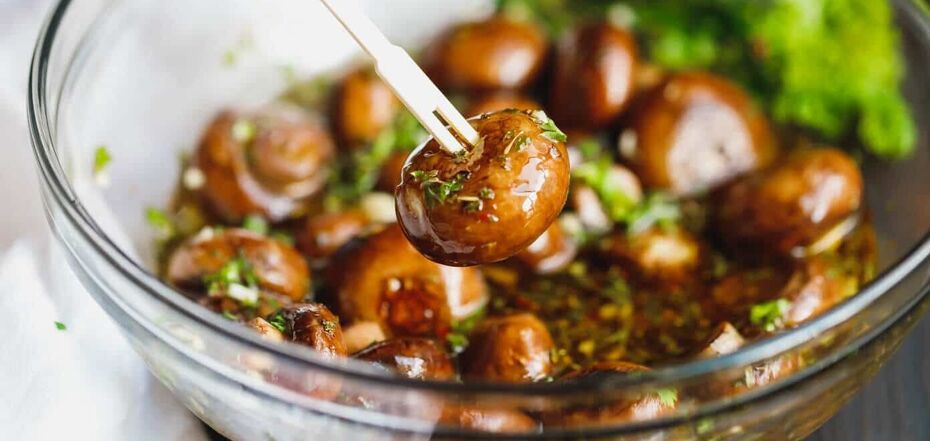 Marinated champignons in 7 minutes. Source: cookinglsl.com
If you need to prepare a savory and tasty appetizer quickly, use champignons. They can be marinated and then stored in a jar in the refrigerator for a long time. They are a great addition to meat, fish and other dishes.
The idea of cooking marinated champignons in 7 minutes is published on the Instagram page of food blogger Yulia with the nickname _lady.stegantseva_. The marinade is as simple as possible.
Ingredients:
water - 50 ml
vegetable oil - 50 ml
vinegar 9% - 2 tbsp
salt - 1 tsp. with a slide
sugar - 1 tsp
bay leaves - 3 pcs
black peppercorns - 12-15 pcs
garlic - 3 cloves
Method of preparation:
1. Rinse the small mushrooms well.
2. Make a marinade: add water, oil, vinegar, salt, peppercorns, sugar, bay leaves, garlic slices to a saucepan.
3. Add the mushrooms.
4. Cook for 7 minutes.
5. Off.
6. Transfer to a jar with the marinade.
7. You can leave it overnight or just until it cools completely.
8. You can leave it overnight or eat it right away.
You can also find more recipes on OBOZREVATEL: