Trending:
Marinade for 4 kilograms of tomatoes: how much vinegar to add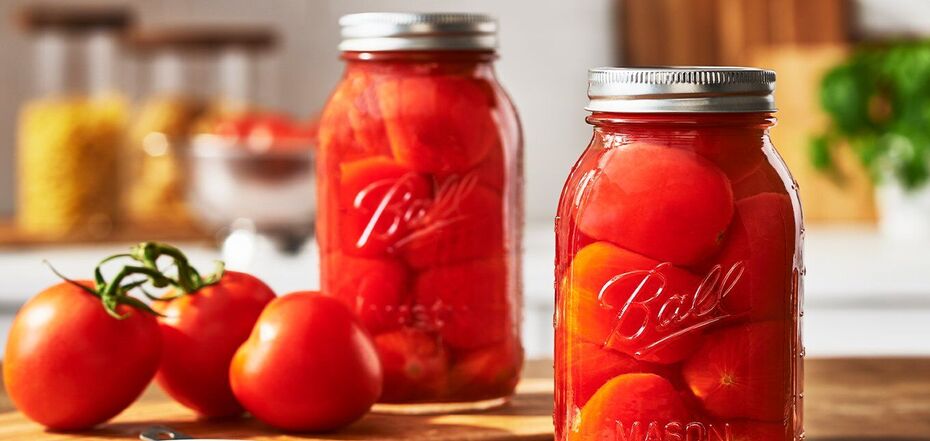 How much vinegar to add for 4 kilograms of tomatoes. Source: ballmasonjars.com
Canning tomatoes always starts with calculating the proportions. If you add too much preservative, the vegetables will be too sour. If there is not enough vinegar, the tomatoes will not last long and will soon spoil. Therefore, you should figure out how to prepare the marinade correctly.
The idea of cooking pickled tomatoes for the winter in a simple marinade was published on the Instagram page of food blogger Tatiana Dyordyay (_hotujemo_smachno_). The tomatoes are very juicy and firm.
Ingredients:
For each jar:
2-3 cloves of garlic
2-3 horse radish root
horseradish leaf
10-12 peppercorns of pepper
Ingredients for the marinade:
1 tbsp. salt
5 tbsp of sugar (without a slide)
2.5 tbsp of vinegar
Method of preparation:
1. Wash the tomatoes, remove the tails and cut them in half. This way, more will fit into the jar.
2. Put the garlic, pepper and horseradish into the previously washed jars.
3 Fill the jars with the tomato halves.
4. Put a large pot of water on the stove and bring to a boil.
5. Pour boiling water over the tomatoes, cover and leave for 15-20 minutes.
6. Then drain the water.
7. Return the water to the stove, bring to a boil, add salt and sugar according to the amount of water, boil for 5 minutes, then add vinegar according to the amount of water and boil for another 5 minutes.
8. Pour the marinade over the tomatoes.
9. Screw up the jars and turn the lid down and leave them to cool completely, wrapped in a warm towel or blanket.
10. Such tomatoes can be stored in an apartment.
You can also find more recipes on OBOZREVATEL: