Trending:
Loose and elastic dough for fried patties with potatoes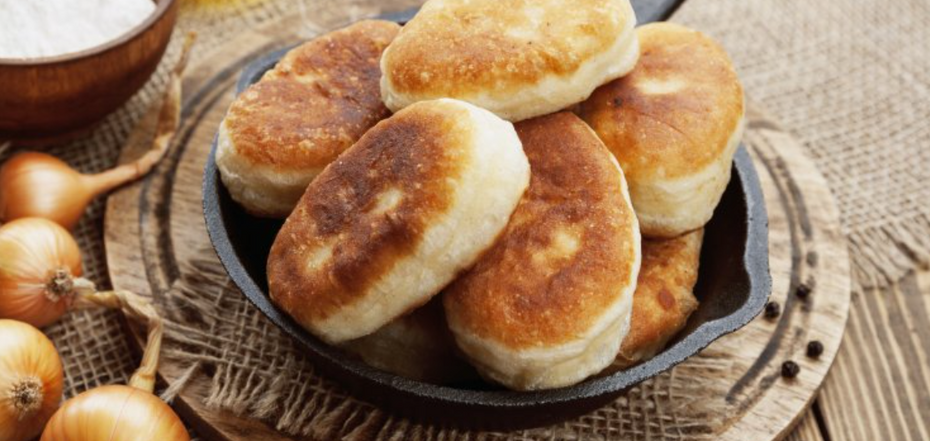 The most successful dough for fried potato patties. Source: depositphotos.com
Cooking perfect fried patties is not an easy task. The products often burn in the pan and absorb a lot of vegetable oil. This is because you made the dough too dense. Therefore, for the dish to turn out successful, use the following technology.
The idea of preparing the most delicious dough for fried patties is published on the Instagram page of food blogger Valentyna Saenko (valya__saenko). It turns out very elastic, puffy and soft.
Ingredients for the brew:
flour - 25 g
sugar - 1 tbsp.
salt - 0.5 tsp.
butter - 30 g.
boiling water - 120 g
Ingredients for the dough:
brew
dry yeast - 4 g
sugar - 5 g
egg yolk - 1 pc
warm water - 60 g
flour - 275 g
Method of preparation:
1. Mix all the dry ingredients and add vegetable oil. Stir-fry everything and stir.
2. Set aside to cool.
3. Mix yeast, sugar, egg yolk, flour and water.
4. Add stir-fry and knead the dough. It may need to add another 10 -20 g of flour. The dough should be elastic but slightly sticky. Leave for 1 hour.
5. Divide into 10 pieces. Roll out each piece, but not very thin. They will tear if you do that.
6. Put the stuffing, cover and seal. Flip over and press down a little.
7. Fry in batches. The patties will grow a little in volume, so don't put them side by side. Fry on medium, close to minimum heat.
8. The patty filling should be dry.
9. It is better to fry the side with the seam first.
10. The patties are quite delicate, so if you're making a lot, don't stack one on top of the other.
Also on OBOZREVATEL you can read the recipes: