Trending:
Like Zebra Pie: a recipe for a bright pumpkin casserole with cottage cheese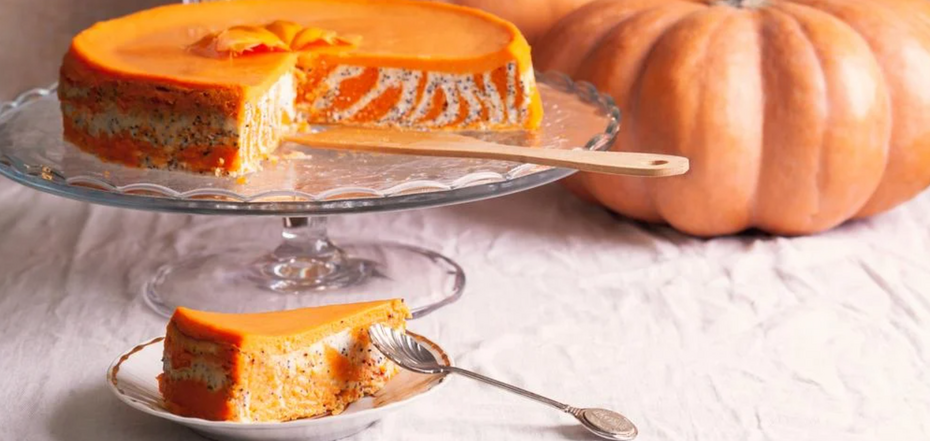 Cottage cheese and pumpkin casserole. Source: depositphotos.com
Pumpkin can be used to make many things: soup, porridge, healthy sweets, and salads. In addition, the vegetable can be the basis for a casserole. It is especially delicious to add cheese to this dish. The pastries are very tender, mousse-like, and simply melt in your mouth.
One of the culinary blogs (cook_enjoying) on Instagram published a recipe for a pumpkin and cottage cheese casserole.
Its peculiarity lies in the fact that two different doughs are alternately put into the mold. Thanks to this, the finished casserole is striped, like a Zebra pie.
Ingredients:
Cottage cheese mass:
cottage cheese - 400 g
eggs - 2 pcs
sugar - 40-80 g
vanilla sugar
kefir/yogurt - 100 g
milk - 100-150 g
flour - 3 tbsp
Pumpkin mass:
pumpkin - 500 g
eggs - 2 pcs
sugar - 100 g
lemon or orange zest
cinnamon, nutmeg, cardamom, cloves
flour - 4 tbsp
Method of preparation:
1. To prepare the curd mass, mix cottage cheese, sugar, vanilla, eggs and kefir, beat everything with a blender until smooth.
2. Add flour to the resulting mass and mix everything with a spatula.
3. To prepare the pumpkin mass, bake the pumpkin in advance at 200 degrees for 30-50 minutes. Cool the vegetable when ready.
4. Beat the baked pumpkin, eggs, sugar, zest and spices in a blender until smooth.
5. Add flour to the mixture and mix with a spatula.
6. Grease the mold with oil. Put 1 tbsp. l. of the curd mass first, then the same amount of pumpkin mass on top. Do this until you run out of ingredients.
7. Bake the casserole at 180 degrees for 50 minutes. Enjoy your meal!
You can also find more recipes on OBOZREVATEL: