Trending:
Lazy "Napoleon" on short notice: no need to roll out the dough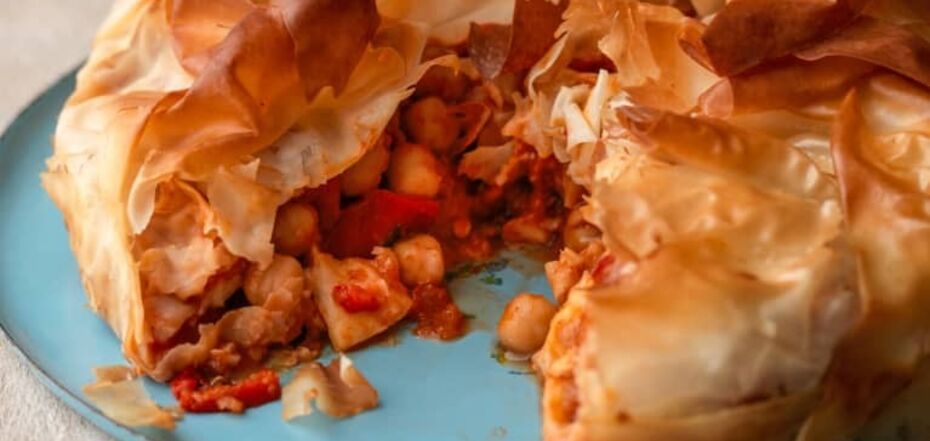 Recipe for a lazy ''Napoleon''. Source: cookidoo.com.au
For traditional Napoleon , puff pastry is usually used. But to make the dessert really tasty, you need to roll out the cakes well and bake them until they are evenly golden brown. Therefore, you can use a simpler technology, for which the dough is simply cut and laid out.
The idea of making the Napoleon cake was published on the Instagram page of food bloggerValentyna Sayenko (valya__saenko).
Ingredients:
phyllo dough - 400 g
melted butter - 150 g
Ingredients for the cream:
milk - 500 g
eggs - 2 pcs.
sugar - 150 g
corn starch - 30 g
butter - 75 g
mascarpone - 250 g
vanilla sugar
Method of preparation:
1. Roll the dough, cut it, put it on a baking sheet with parchment, pour melted butter over it, and bake at 180 °C until golden brown.
2. You should get three cakes. But it all depends on the size. It is better to spread the dough immediately to fit the size of the plate on which you will assemble the cake.
3. Prepare the cream: put the milk on the fire.
4. Mix the eggs, sugar, and starch separately. As soon as the milk begins to boil, pour in the egg mixture and stir vigorously with a whisk.
5. Bring to a thickening. Remove from the heat.
6. Add the butter and vanilla sugar. Let it cool well. Even better, after cooling, cover with cling film and refrigerate. Then add mascarpone to the chilled cream and beat with a mixer.
You can also find more recipes on OBOZREVATEL: