Trending:
Lazy dumplings in a new way for lunch: they are very soft and juicy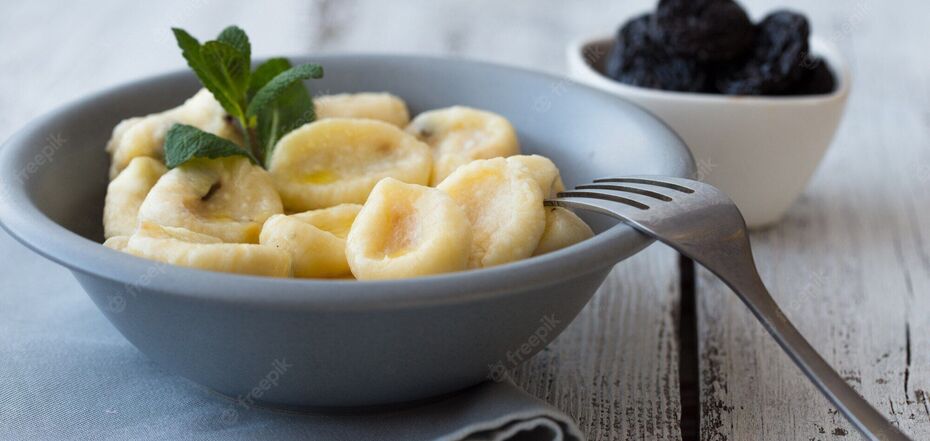 Lazy dumplings in a new way . Source: freepik.com
Lazy dumplings are the perfect dish for a hearty lunch. But you can not only cook them, but also stew them in a delicious sauce. The products will be very tender and juicy.
The idea of cooking stewed lazy dumplings for lunch was published on the Instagram page of food blogger Irina with the nickname ir.uschp. The stewing sauce is made with coconut milk or cream.
Ingredients for the dough:
180 g of cottage cheese
one yolk/very small egg
1-2 tbsp. l. flour
Method of preparation:
1. Form a "sausage" from the curd mass.
2. Divide into equal pieces.
3. Roll each of them into a ball.
4. Cook.
5. Take them out when they rise to the top.
Ingredients for coconut sauce:
80-100 ml coconut milk/cream
1 tsp of coconut cream honey (optional)
white chocolate to taste
zest of any citrus fruit - optional
Method of cooking lazy dumplings in sauce:
1. Mix all the ingredients for the sauce.
2. Put the dumplings in it.
3. Simmer for 5-7 minutes.
You can also find the recipes on OBOZREVATEL: