Trending:
Khachapuri with Megrelian cheese: cooked with kefir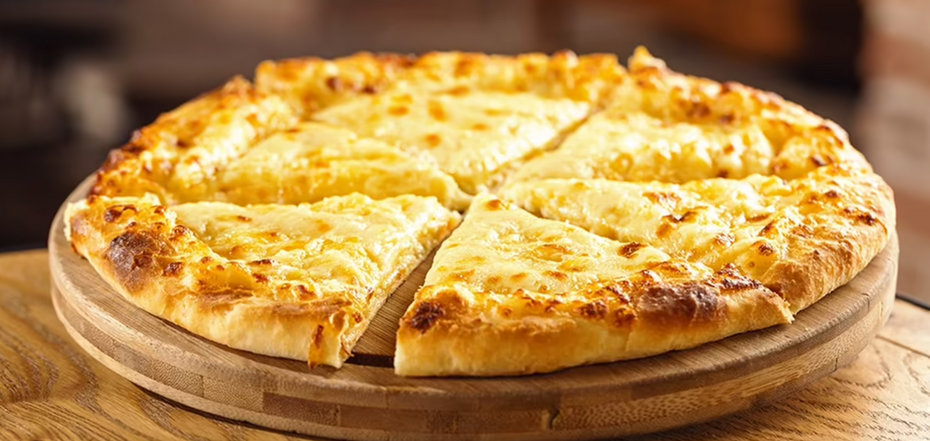 Megrelian khachapuri recipe. Source: wolt.com
Khachapuri is a delicious and aromatic Georgian pastry. It can be cooked in an open form - in the Adjarian style, and in a closed form - in the Mingrelian style. In both recipes, the dish contains a large amount of juicy cheese filling. The most important thing is to make a good dough.
Food blogger Lilia Labuda (li_li2358) shared a recipe for Megrelian khachapuri on her Instagram page, the dough for which is made with kefir.
Ingredients:
Dough:
flour - 500 g
kefir - 400 ml
butter - 50 g
dry yeast - 7 g
sugar - 1 tsp.
salt - 1 tsp.
The filling:
suluguni cheese - 400 g
Adyghe cheese - 100 g
1 egg and 1 white + 1 yolk for greasing
Method of preparation:
1. First, prepare the dough. To do this, melt the butter and leave it to cool slightly.
2. Heat the kefir until warm. Add yeast, salt, sugar, chilled butter and mix thoroughly.
3) Add the sifted flour and knead the dough. When ready, cover the dough with cling film and leave it in a warm place for several hours.
4 In the meantime, prepare the filling: grate the Suluguni cheese and chop the Adyghe cheese. Mix both types, adding 1 egg and 1 egg white. Stir well.
5. Put the finished dough on a work surface, stretch it slightly into a circle with your hands, put the filling in the middle and secure the sides of the dough together.
6. Turn the khachapuri over to the other side and roll it into a 2-3 cm thick circle. Brush the khachapuri with egg yolk and make a small hole in the centre. Sprinkle with a little more cheese.
7. Bake at 190 degrees for 30 minutes. It's ready!
You can also find more recipes on OBOZREVATEL: