Trending:
Juicy zucchini rolls that are more delicious than stuffed cabbage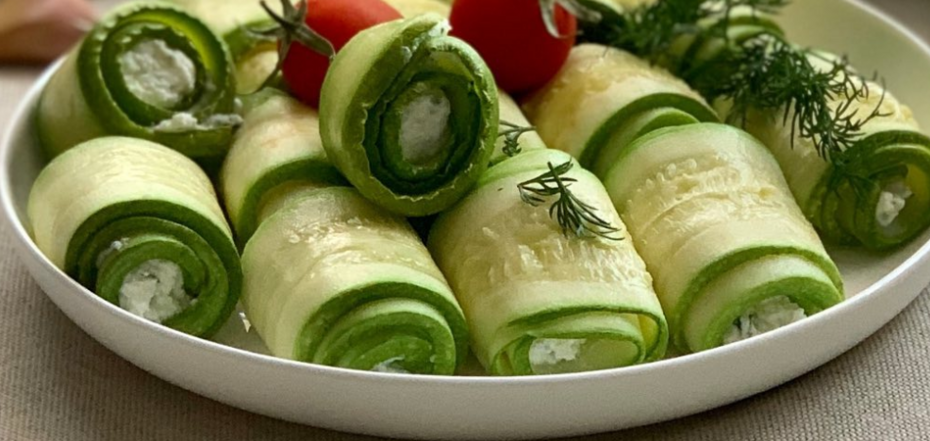 Zucchini rolls recipe. Source: Screenshot of a post from the breakfast_ideaa blog on Instagram
Zucchini can not only be fried, baked, stewed and added to salads but also prepared into tasty appetizers. For example, hearty zucchini rolls filled with minced meat, cheese, meat, fillet, tomatoes and garlic are a great option. They are simple to prepare and turn out very juicy.
One of the culinary blogs (breakfast_ideaa) on Instagram published a recipe for juicy zucchini rolls with cottage cheese filling, which you will prepare in just 20-30 minutes.
Ingredients:
zucchini - 2 pcs
cottage cheese - 100 g
cream curd - 100 g
dill - 2 sprigs
garlic - 1-2 cloves
olive oil
salt, pepper
Method of preparation:
1. Cut zucchini into strips 2 millimeters thick and lay them on a baking tray greased with oil. Bake at a temperature of 200 degrees for 10-15 minutes. You do not need to salt them.
2. Prepare the filling. Rub the cottage cheese through a sieve and add cream cheese, garlic, dill, salt and pepper.
3. Smear the strips with stuffing. Wrap into a roll. Make other rolls in this way.
4. The dish can be eaten immediately or left in the refrigerator to infuse.
Also on OBOZREVATEL you can find recipes: