Trending:
How to sterilize jars so that they do not explode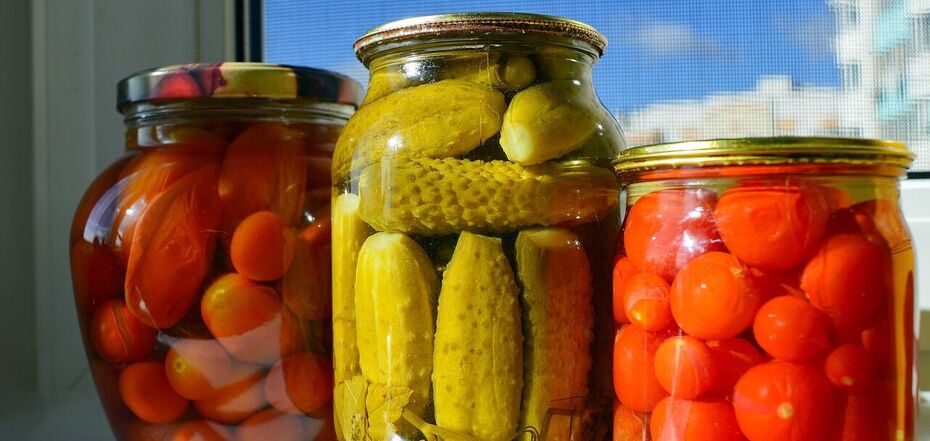 Pickled tomatoes and cucumbers for winter. Source: pixabay.com.
It's no secret that jars with lids must be sterilized before making preparations for the winter. This affects the taste and quality of canned food and also leads to preserving longer. However, not all methods of sterilizing containers are suitable.
FoodOboz editorial staff has collected information and will tell you how not to sterilize jars so that canned food does not explode.
According to experienced hostesses, you should not sterilize jars with lids in the oven. This is neither the worst nor the best option.
The oven is not able to warm up evenly. If you set the wrong temperature, there is a risk of cracked glass.
How to sterilize jars properly?
A successful and proven way to sterilize jars and lids used by our grandmothers is steaming.
Everything is very simple:
1. Pour water into a saucepan and bring to a boil.
2. Install a grate on top instead of lids, put the jars on i and leave in this form for 5-8 minutes so that the containers are well steamed.
3. The lids can be thrown into the boiling water for a few minutes.
4. Both jars and lids should be thoroughly dried. Done!
Earlier OBOZREVATEL reported how to prepare cucumbers for the winter without sterilization.