Trending:
How to replace vinegar when canning cucumbers: a very simple component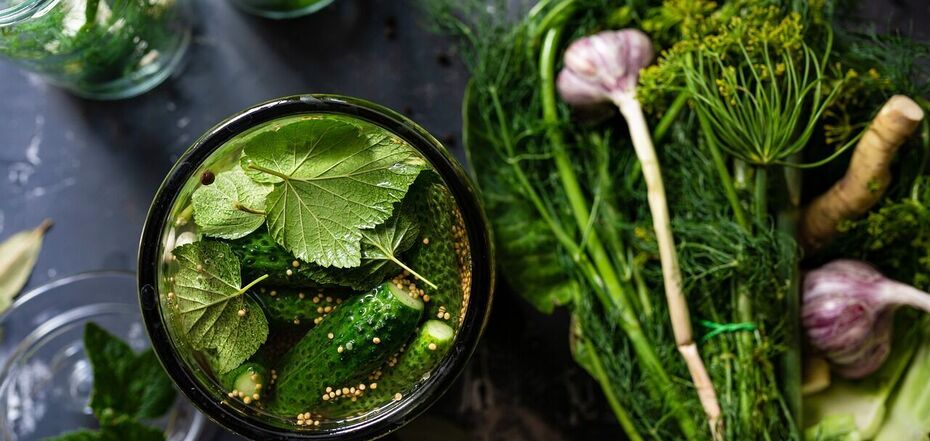 What to add to cucumbers instead of vinegar. Source: pixabay.com.
The best preservative used for preparing fruits and vegetables for the winter is vinegar. With it, products are very well stored. But it should be remembered that vinegar does not affect the body very well. Therefore, if we are talking about cooking cucumbers for the winter - such a component can be replaced.
The idea of cooking cucumbers for winter without vinegar is published on the Instagram page of foodbloggerOksana Dorosh(oksana_dorosh_rezeptu). Instead of the traditional preservative, citric acid is added here.
Proportions for three liter jars:
1.5-2 kg of cucumbers
horseradish leaves, currants, cherries, dill
black, aromatic pepper
bay leaves
garlic
Ingredients for the marinade:
2 tbsp. salt
5 tbsp. sugar
1.5 tsp. citric acid
Method of preparation:
1. Soak the cucumbers in cold water for 2-3 hours, then wash well.
2. At the bottom of clean jars lay out herbs, spices, garlic.
3. Fill the jars tightly with cucumbers.
4. Pour over steep boiling water, cover with lids and leave for 15 minutes.
5. Drain the water in a saucepan, bring to the boil and pour over the cucumbers again. Leave for 15 minutes.
6. Then add sugar and salt to the pot.
7. Drain all the water from the cucumbers.
8. Place on the fire, bring to a boil.
9. Turn down the heat and add the citric acid.
A few nuances on the preparation of cucumbers:
1. It is important to turn down the heat, when you add the acid, foam can rise and the marinade runs on the stove.
2. It is important that the citric acid is fresh. Be sure to check the date of manufacture.
3. Pour the marinade into jars, seal tightly.
4. Place the jars lid side down and wrap in a blanket until cool.
Also on OBOZREVATEL you can read the recipes: